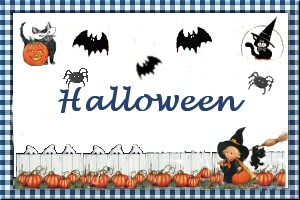 Kitty Litter Cake
Submitted by: Squeak & Jezebel Jen
Photo submitted by: Jezebel Jen

2 boxes of cake mix
(1 white and 1 chocolate or spice)
1 package vanilla sandwich cookies
1 box vanilla pudding
tootsie rolls
green food color
clean/new kitty litter pan
clean/new cat litter scoop
Bake the white cake according to directions in a 9" x 13" cake pan. Bake second cake mix according to directions also in a 9" x 13" cake pan. Crumble cooled cakes into the kitty litter pan. Mix vanilla pudding according to package directions, let set up. Grind cookies (whole package) up in food processor or blender, or crush by hand. Save about 3/4 cup of crushed cookie crumbs, set aside. Mix just enough of set up pudding into the crumbled cakes and the rest of the crushed cookies, to make it sort of clump together like cat litter. Mix green food color into remaining cookie crumbs and sprinkle on top to give it a kitty litter look. Soften tootsie rolls on a plate in the microwave just for a few seconds just long enough to make them soft and pliable and shape them into cat "poop". Place them in and around the cat litter. Serve with brand new, unused cat litter scoop. It looks really gross, but actually tastes really good!

Black Widow Snack Cakes
Submitted by: Jamie
1 package Devil's food cake mix
vegetable cooking spray
Glaze:
4 cups powdered sugar, sifted
5 to 7 tablespoons milk
Decoration:
1 cup powdered sugar, sifted
1/4 cup unsweetened cocoa
2 tablespoons milk
plastic spiders
Prepare cake as directed on package. Pour into 2 8-inch square aluminum foil pans coated with cooking spray; bake at 350°F for 30-35 minutes or until tested done. Cool in pans on wire racks. Combine 4 cups powdered sugar and 5-7 tablespoons milk in a large bowl; spread a thin layer evenly over each cake. Combine 1 cup powdered sugar, cocoa and 2 tablespoons milk; spoon into a small zip-lock bag. Close bag securely and snip a tiny hole in bottom corner of bag. Carefully pipe concentric circles onto each cake. Pipe straight lines at intervals from the inner circle through the outside circle, forming a web design. Garnish with plastic spiders.

Orange Ooze Cupcakes
Submitted by: LisaW
3 cups flour
2 cups sugar
1/2 cup cocoa
2 teaspoons baking soda
1/2 teaspoon salt
2 cups water
1/2 cup plus 2 tablespoons vegetable oil
2 tablespoons Cider vinegar
2 teaspoons vanilla
Filling:
8 oz. Cream cheese, softened
1 egg
1/3 cup sugar
yellow and red food coloring
6 oz. Chocolate chips
Preheat oven to 350°F. Line cupcake baking pans with paper cupcake liners. In small mixing bowl, use electric mixer to combine cream cheese, egg and sugar. Blend in 2 drops yellow food coloring and 1 drop red food coloring, adding more coloring if necessary to reach desired shade. Use mixing spoon to stir in chocolate chips; set filling aside. In large mixing bowl, combine flour, sugar, cocoa, baking soda and salt; set aside. In a second small mixing bowl, combine water, vegetable oil, vinegar and vanilla. Add contents of small mixing bowl to large mixing bowl and stir with mixing spoon to combine. Using mixing spoon or soup spoon, fill cupcake liners half full with cupcake batter, then place 1 teaspoon filling at center of each. As cupcake bakes, the batter will rise to surround the filling. Wearing oven mitts, place cupcake pans in oven; bake approximately 25 minutes or until cupcakes test done. When done, wear oven mitts to remove pan from oven and turn off oven. If desired, frost with orange icing--or just let the orange filling ooze out as a surprise.


Halloween Hunt 2004
...after kitty liter cake... maybe you must "vomit", or?




To submit your favorite recipes to be included in the Garden of Friendship Recipe Book, please email them to Barbiel
Background graphics made especially for the Recipes Committee of the Garden of Friendship by Valatine