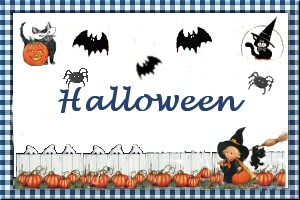 Eyerball Cakes
Submitted by: Merribuck
cake mix
white frosting
blue frosting
raisins
red food dye
Prepare cake mix according to box directions. Bake as cupcakes. Frost each cupcake with white frosting. With blue frosting, make a circle on the top of the cupcake to simulate an iris. Roll a raisin to make it round and place it in the center of the blue icing. With red food dye and a fine paint brush, paint red streaks from the outer edge inward to simulate a bloodshot look.

Dirt Mound
Submitted by: Merribuck
devils food cake mix
chocolate frosting
"Rock" Jelly Bean candies
gummy worms
chocolate Graham crackers
Mix cake mix according to directions. Bake half in cake pan, and half in metal or stoneware bowl (to create a rounded top). Put together and frost so that it looks like a hill shape with chocolate icing. Crush the Graham crackers and sprinkle all over the mound. Place "Rocks" all around. Poke one end of gummy worms all over so that they appear to be crawling out of the dirt mound.

Spider Cake
Submitted by: Barbiel
Cake:
1 package (18 1/4 oz) White cake mix
1 small green gelatin
Black Frosting:
blue food coloring
chocolate frosting
Prepare cake and gelatin according to package directions, except use 9" round cake pans for the cake. Cut a smaller circle out of one cake and using it as the head. Fill the hole left over with gelatin. Place the other layer on top and trim to shape.
Prepare the Black Frosting: In a mixing bowl, add blue food coloring to chocolate frosting until black in color. Frost cake with the Black Frosting.
Decoration:
4 black licorice
2 big green gum balls
6 little gum balls
Then, use the black licorice as legs and gum balls as eyes.
Note: When cake is cut, it spurts green goop.

To submit your favorite recipes to be included in the Garden of Friendship Recipe Book, please email them to Barbiel
Background graphics made especially for the Recipes Committee of the Garden of Friendship by Valatine