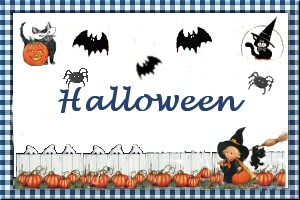 Fairy Godmother Cake
Submitted by: Lady Lynda
3/4 cup sugar
1/2 cup sweet butter, room temperature
8 ounces almond paste
3 eggs
1 tablespoon Grand Marnier
1/2 teaspoon almond extract
1/2 cup flour
1/4 teaspoon baking powder
Cream butter and almond paste together, and blend in sugar until evenly mixed. Mix in eggs, one at a time. Blend in Grand Marnier and almond extract. In another bowl, sift flour and baking powder together, then fold dry ingredients into the wet batter. Pour cake batter into a 9-inch greased and floured cake pan. Bake about 35-40 minutes at 350°F (cake should be firm on top). Let it cool in the pan for 10 minutes, then turn cake out of the pan and on to a cake rack to finish cooling. The cake may be dusted with powdered sugar or served plain with a Raspberry Sauce (below).
Raspberry Sauce:
Combine 1 quart fresh berries or 12 ounces frozen berries and 3 tablespoons of Grand Marnier. Puree in a food processor, then strain to remove seeds. Sweeten with sugar if necessary.
Note: This cake serves 8 or 9 (it's very rich).

Hobgoblin's Mud Pie
Submitted by: AngelBreath
12 ounces chocolate fudge sauce
1 9" graham cracker pie crust
1 1/2 pints orange sherbet
1/2 cup mini chocolate chips
Using a rubber spatula, spread the chocolate fudge sauce evenly over the pie crust. Set it in the freezer to harden. Remove the sherbet from the freezer to soften. In a medium bowl, combine the sherbet and the chips with a large spoon. Remove the crust from the freezer. Spoon the sherbet mixture on the crust. Smooth the top with spatula. Return to the freezer until ready to serve.

Halloween Broomstick Cake
Submitted by: AngelBreath
2 tablespoons butter
5 apples
1/2 cup butter
1 egg, beaten
2 1/2 cups flour
1 teaspoon cinnamon
1/2 teaspoon cloves
1 cup water, hot
3/4 cup brown sugar
1/2 cup nuts, chopped
1/2 cup sugar
1 cup light molasses
1 1/2 teaspoons baking soda
1 teaspoon ginger
1 teaspoon salt
Coat an 8" x 12" x 2" pan with the 2 tablespoons of butter. Sprinkle the brown sugar evenly over the butter. Peel, core and slice apples. Arrange apples slices over the sugar mixture. Sprinkle nuts over all. Place pan on the bottom shelf of oven and let apples cook while mixing the other ingredients. Cream together butter and sugar, add egg and molasses and mix well. Sift dry ingredients and stir in to creamed mixture. Put in hot water and mix to a thin batter. Remove pan from oven and pour batter over apples. Return to oven and bake at 350°F for 30 to 35 minutes. Remove from oven and loosen cake around edges. Let stand five minutes and turn out on to serving tray. Makes 8 to 10 servings.

To submit your favorite recipes to be included in the Garden of Friendship Recipe Book, please email them to Barbiel
Background graphics made especially for the Recipes Committee of the Garden of Friendship by Valatine