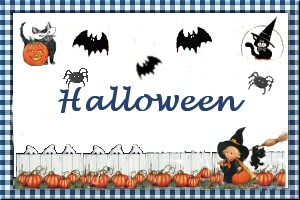 Cat Poop Cookies
Submitted by: Lady Lynda
1/2 cup honey
2 cups all-purpose flour
2/3 cup butter
1/2 cup unsweetened cocoa powder
1 egg
1 teaspoon Vanilla extract
1 cup wheat and barley nugget cereal
(eg. GrapenutsTM)
Microwave honey on high until bubbly (about 1 minute). Stir in the margarine. Add the egg and mix well. Stir in the flour, cocoa and vanilla. Mix well and chill dough for several hours in the refrigerator. Preheat oven to 350°F (175°C). Roll chunks of the chilled dough into cylindrical shapes in order to resemble cat poop. Roll cookies in cereal and place on ungreased baking sheet. Bake at 350°F (175°C) for 10 to 15 minutes. Serve cookies in a new litter box on a bed of malted barley cereal. Use a new litter scoop to remove cookies. Serves 12.
Note: Kids will love it!

Hoot Owl Cookies
Submitted by: Barbiel
3/4 cup butter or margarine
1 cup brown sugar
1 egg
1 1/2 teaspoons Vanilla
2 1/4 cups unsifted flour
2 teaspoons baking powder
1/2 teaspoon salt
1/3 cup Cocoa
1/4 teaspoon baking soda
1 tablespoon water
1/4 cup butterscotch or peanut butter chips (decoration)
1/2 cup whole cashews (decoration)
Cream butter, brown sugar, egg and Vanilla in large bowl. Combine flour, baking powder and salt. Add to creamed mixture and blend well. Remove 2/3 of dough. To remaining 1/3 of dough add cocoa and baking soda that have been mixed. Then blend water into this mixture. Divide the plain dough into 2 parts. Roll each 1/2 into a 10x4 inch rectangle. Divide chocolate dough into 2 parts. Shape each 1/2 into a 10 inch roll. Roll each vanilla rectangle around a chocolate dough roll (jelly roll with chocolate in center). Wrap and freeze. To bake slice rolls and place 2 slices together, side by side with edges touching, on a greased cookie sheet. Pinch outside corners for ears. Place one chip in center of each chocolate circle for eyes. Put a cashew, curved side down, in the center where circles meet. This is the beak. Bake at 350°F 8-10 minutes. Cool and use spatula to remove from cookie sheet.

Rocky Road Halloween Squares
Submitted by: Barbiel
1 package (12 oz.) milk chocolate morsels
1 can (14 oz.) Eagle Brand milk
2 tablespoons margarine
2 cups unsalted roasted peanuts
1 package (10 1/2 oz.) miniature white
marshmallows
In a double boiler melt morsels with milk and margarine. Remove from heat. In a large bowl combine nuts and marshmallows. Fold in chocolate mixture. Spread in wax paper lined 9 x 13 inch pan. Chill 2 hours. Remove from pan. Peel off wax paper; cut into squares. Cover and store at room temperature.

To submit your favorite recipes to be included in the Garden of Friendship Recipe Book, please email them to Barbiel
Background graphics made especially for the Recipes Committee of the Garden of Friendship by Valatine