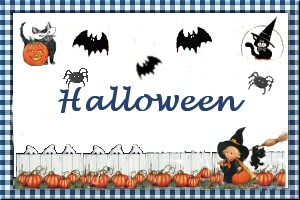 Icky Sticky Sugar Snakes
Submitted by: Barbiel
8 tablespoons unsalted butter, at room
3 tablespoons honey
1 teaspoon Vanilla extract
1 cup all-purpose flour
1/2 teaspoon salt
1/2 teaspoon Vegetable oil
1/2 cup Chocolate chips
Sticky Sauce (recipe below)
Sticky Sauce:
1/2 cup honey
2 tablespoons sugar
2 tablespoons ground cinnamon
Mix honey, sugar and cinnamon in a smallbowl. Drizzle over the cooled snakes and serve.
Preheat the oven to 300°F. In a medium bowl, mash the butter and honey with a fork until well blended. Gradually stir in the vanilla extract, flour and salt. The mixture should have a doughy consistency. Wrap the dough in a plastic wrap and store in the refrigerator for 1 hour. Grease cookie sheets with the vegetable oil. After an hour, remove the dough from the refrigerator and separate it into pieces the size of golf balls. If the dough sticks to your hands, dip them in flour. Roll out balls between your hands into snakelike shapes, about the length and thickness of your pinky. Separate each ball into 4 smaller sections and roll each section into a snake. Place snakes 1 inch apart on cookie sheets. Bake for 20 to 25 minutes, or until the snakes begin to turn light brown. Carefully remove the cookie sheets from the oven and immediately remove the snakes from the sheets to a platter. Allow snakes to cool slightly and press 2 chocolate chip eyes into the head of each snake. Set aside until completely cooled. Serves 24.

Sugar Cookie Pumpkins
Submitted by: AngelBreath
1 cup butter or margarine, softened
1 cup sugar
3 eggs
1 teaspoon Vanilla
3 cups all-purpose flour
1/2 teaspoon baking soda
1/2 teaspoon baking powder
1 cookie decorator (in a 4 1/2 -ounce pressurized can)
In a large bowl with an electric mixer, blend together the butter and sugar. Add the eggs, Vanilla and 1 cup flour and mix well. By hand, fold the remaining flour, the baking soda and the baking powder. Refrigerate for at least 2 hours. Preheat oven to 375°F. Lightly grease a large baking sheet. On a lightly floured board, roll out the dough until it is 1/8 inch thick. Cut out the cookies with a pumpkin shaped cookie cutter and place them on the baking sheet. Bake for 8 to 10 minutes, until lightly browned. Remove from the oven and let cool thoroughly before decorating. Makes 2 to 3 dozen cookies.

Owl Cookies
Submitted by: AngelBreath
2 1/2 cups all purpose flour
2 teaspoons baking powder
1/4 teaspoon baking soda
1/2 teaspoon salt
3/4 cup butter (1 1/2 sticks), room temperature
1 cup light brown sugar, firmly packed
1 egg
1 teaspoon Vanilla extract
1 1/2 ounces unsweetened chocolate, melted and cooled
chocolate chips, about 3 to 4 dozen
(or use other candies for eyes)
cashews, about 3 to 4 dozen
Sift together the flour, baking powder, baking soda and salt. In a mixing bowl, cream butter and sugar; beat in egg and Vanilla, beating until smooth and creamy. Gradually blend in dry ingredients. Remove about 2/3 of the cookie dough to a floured surface. To the remaining dough, add the cooled melted chocolate, blending well. Roll out half of the vanilla dough to a 10- x 4 1/2-inch rectangle. Shape half of the chocolate dough into a roll 10 inches long; place on the Vanilla dough portion. Wrap the Vanilla dough around chocolate dough. Wrap in foil. Repeat with remaining vanilla and chocolate dough. Chill rolls for about 2 to 3 hours. Cut rolls of dough into slices about 1/4-inch thick. Place two slices together on a greased cookie sheet; pinch upper edge of each cookie to make ear tufts and place a chocolate chip in the center of each chocolate dough eye section. Place a cashew at the bottom connection of the two cookies to make the beak. Repeat with remaining cookies. Bake owl cookies at 350°F 8 to 12 minutes, until lightly browned. Remove from baking sheet and let cool on racks. Store between layers of waxed paper or foil in tightly covered containers.
Note: Make these cute cookies for Halloween or any kids' party. As a variation for a Harry Potter party, decorate these cookies with some white icing then add the chocolate chip or candy eyes afterwards for "Hedwig" cookies!


Halloween Hunt 2004
...there are "shrunken heads" everywhere too...but we hope not yours...



To submit your favorite recipes to be included in the Garden of Friendship Recipe Book, please email them to Barbiel
Background graphics made especially for the Recipes Committee of the Garden of Friendship by Valatine