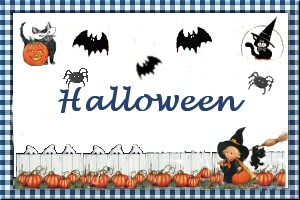 Blood Mary Soup
Submitted by: Barbiel
(a very strange combination of ingredients makes this soup taste fantastic!!)
one big glass tomatoes, without peel
2 big onions, in thin dices
2 soup spoons Maizena
salt to taste
4 soup spoons Grand Marnier
pepper to taste
1 soup spoon lemon juice
500 ml orange juice
fresh parsley to garnish
fresh basil to garnish
Cook the tomatoes with onions. Spice it not too hot. Mix maizena with orange and lemon juice. Add to soup and cook 5 minutes in medium flame. Add Grand Marnier. Spice now very hot. Do not cook anymore. Decorate with parsley and basil. Serve immediately. Serves 4-6 Persons. Guten Apetit!!!

Spooky Salmon with Graveyard Glaze
Submitted by: Ginadapooh
1 large cooked candy cane beet, peeled
3-pound skinless, boneless salmon fillet
extra-virgin Olive oil, for brushing
kosher salt and freshly ground black pepper
1/2 cup Balsamic vinegar
1/2 cup water
3 tablespoons fresh lemon juice
3 tablespoons packed light brown sugar
Arrange a rack in the upper third the oven and preheat to 425° F. Cut the beet into 1/4-inch thick slices. Using a jack-o'-lantern cookie cutter, cut the beet slices into jack-o'-lanterns and set aside. Place the salmon on a foil lined baking sheet, lightly brush with oil, and season generously with salt and pepper. Roast the salmon until just cooked through, about 15 minutes. Meanwhile, combine the vinegar, water, lemon juice, and brown sugar in a saucepan. Bring to a boil and cook, stirring occasionally, until thickened and reduced to glaze. Carefully transfer the salmon to a serving platter and arrange some of the beet jack-o'-lanterns in a row down the center of the fillet. Spoon the glaze over the top. Serve hot or at room temperature.

Cat Litter Casserole
Submitted by: Jamie
Dump Ingredients:
1 cup Bisquick
1 cup shredded cheddar cheese
1 pound ground beef, turkey or pork sausage

Litter:
2 cups long grain rice
3 3/4 cups water
2 teaspoons salt
2 tablespoons butter or margarine
Dumps: Preheat the oven to 350°F. Using clean hands, mix together the dump ingredients in a large bowl. Mold pieces of this mixture into various size/shape dumps. Place so they don't touch each other in an ungreased baking pan. Use two if they don't all fit. Bake the dumps for about 20 minutes or until they are all brown, firm and slightly crusty. While the meat cooks, put all four litter ingredients into a large saucepan. Then heat on high until the water comes to a boil. Stir, turn heat to low and cover the pan. Simmer without lifting the cover for fourteen minutes. Remove the saucepan from the stove and carefully (to avoid having your face melted away by the steam), liftoff the cover. Break apart, or "fluff" the rice with a fork and set pan aside. When dumps are done, carefully transfer them onto paper towels to drain. Spoon the rice and dumps into the now empty baking pan, leaving some dumps partially uncovered, the way Kitty does when he/she is in a hurry. Serves 8-10 litter box lovers. Use a pooper scooper to serve.

To submit your favorite recipes to be included in the Garden of Friendship Recipe Book, please email them to Barbiel
Background graphics made especially for the Recipes Committee of the Garden of Friendship by Valatine