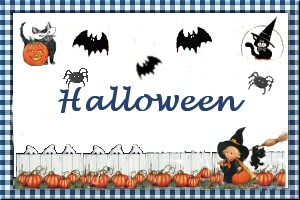 Butchered Snake Bits with Barbecue Sauce
Submitted by: Jamie
1 10-ounce package rigatoni pasta
2 cans Squirt-able cheese spread
1 small jar barbecue sauce
16 to 20 whole black peppercorns
1 carrot

Cook pasta according to directions on package. Drain the cooked pasta, rinse in cold water and drain again.
To make snakes: Covering one end of the rigatoni with your finger (to prevent leakage), carefully fill each piece of pasta with cheese spread. Place six to eight cheese-filled rigatonis end to end on a serving platter, in a realistically curvy snake shape. Using a toothpick, spread lines of barbecue sauce along the top of each snake for markings. To form heads, use barbecue sauce to glue two black peppercorn eyes onto the end opposite the tail of each snake. Wash, dry and carefully peel skin off carrot. When completely clean of skin, make one more peeling for each snake you have formed. At the narrow end of each peel, carefully cut out a long, thin triangle. These are your snakes forked tongues. Position tongues.
Sicko serving suggestion: Assemble two or three snakes lying on their backs, as if they died in agony! Belly up snakes have no markings drawn on them, as snake bellies are generally a solid color. Allow one or two sidewinders to wriggle over the edge of your plate.

Diaper Dump Porridge
Submitted by: Jamie
1 10-ounce can beef broth
1 tube refrigerated biscuits
1 10-ounce can chicken broth

Pour the beef broth into a saucepan. Set aside and don't add any water. Remove the biscuits from the tube, separate them and carefully cut each one in half. Then sculpt the biscuit pieces into "dump" shapes. Add the dumps to the beef broth. Place the dumps and broth over medium heat and cook until the mixture comes to a boil. Turn the heat to low, cover the pan with a lid and simmer for 15-20 minutes. Carefully check the broth level often. Pour the chicken broth (diaper fluid) and one can water into the second saucepan. With a slotted spoon, carefully transfer the cooked dumps from the beef broth and place in the chicken broth pan. Heat chicken broth according to the directions on the can.
Sicko serving suggestion: When you're done eating, place a container of baby wipes on the table for guests to clean up with!

Worm Burgers
Submitted by: LisaW

1 1/2 cups bean sprouts
1 pound ground beef
1 egg

salt and pepper to taste
Mayonnaise (pus) and Ketchup (blood)
6 Hamburger buns

Wash sprout (worms) with warm water. Using clean hands, mix one cup of the sprouts, the ground beef and the raw egg together in a bowl. Reserve the remaining srpouts until later. Form burgers into six patties. Place in a fry pan and sprinkle with salt and pepper. With an adult's help, cook on medium heat until they are well browned underneath. Carefully turn the patties, season again and cook until the second side is well browned. Place on open buns and serve with the worms sprinkled on top as a garnish. Don't forget the pus and blood. Serves 6 worm slurpers.

To submit your favorite recipes to be included in the Garden of Friendship Recipe Book, please email them to Barbiel
Background graphics made especially for the Recipes Committee of the Garden of Friendship by Valatine