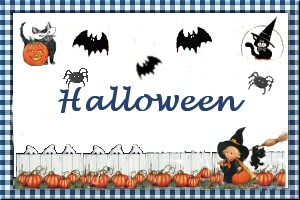 Homemade Maggot Stew
Submitted by: LisaW
2 tablespoons vegetabel oil
1/4 cup flour
salt and pepper to taste (1/2 teaspoon each)
1/4 teaspoon garlic powder
1 lb stew beef cut in one inch chunks
2 cans (14 1/2 oz) plain stewed tomatoes
1 can (10 1/2oz) beef broth
1 tablespoon thyme
1 bay leaf
3 medium carrots
1 cup fresh or frozen green beans
3/4 cup Orzo pasta
Place oil in stew pot and with an adult's help, turn heat to medium low. Measure flour, salt, pepper and garlic powder into ziploc bag. Drop in stew beef, seal bag and shake untilwell coated. Pour contents of bag into the stew pot. Turn the heat up to med With an adult's help, use a long handles spoon to turn the meat every 3-4 minutes, letting the meat brown well on all sides. Cook until the meat begins to look crusty. Add the tomatoes, broth, thyme and bay leaf. Bring to a boil, then lower heat to low. C With an adult's help, peel the carrots and cut them into small coins with a knife. When the stew has simmered for one hour, add the carrots and green beans to the pot. Cover and simmer another 45 minutes. With an adult's help, cook the orzo in a saucepan according to the package directions. when just tender, drain it through a colander into the sink, shaking out any excess water. These are your maggots. Add them to the stew pot, then turn off heat and care.
Sicko serving suggestion: Turn any meaty meal into a freakish feast by spreading a layer of orzo maggots on top of your roasted, baked or boiled beast!

Bleeding Gums Gumbo
Submitted by: LisaW
2 fresh tomatoes
2 red bell peppers, core and seeds removed
1 can chicken gumbo soup, condensed
1 can tomato soup, condensed
2 cups water
11 ounces whole kernel corn, canned, drained
Carefully chop tomatoes into small blood-clotty pieces and red peppers into gum shapes (cut the peppers in half from stem to bottom, then cut each half in half crosswise). Set aside. Pour the soups and water into a large saucepan and cook at medium heat until the mixture comes to a boil. Lower the heat and let simmer. Add the blood clots, gums and corn kernels (rotting teeth) to the soup and continue to simmer, stirring occasionally, for about 5 minutes or until gums are tender. Ladle into individual soup bowls. Makes 4 servings.

Dead Man's Meat Loaf
Submitted by: LisaW
1 1/2 pounds ground beef
1 egg, beaten
1 cup bread crumbs
1 tablespoon Ketchup
1 teaspoon salt
1/4 teaspoon garlic powder
1/4 teaspoon pepper
1/4 cup minced onions
26 oz. spaghetti sauce
olives, corn kernels and pimentos to garnish
Preheat oven to 350°F. Using clean hands, mix together all ingredients, except for the spaghetti sauce and garnishes, in a large bowl. To form the corpse: In an ungreased baking pan, sculpt the meat mixture into a body. Generally, bodies have a single head, torso, 2 legs and 2 arms, but yours can have as many or as few as you like. Using olives for eyes, corn for teeth and pimentos for a tongue, decorate your loaf. Feel free to try other vegetables, too. Pour spaghetti sauce around the corpse and bake for about 1 hour and 15 minutes. Right before serving, stick a dagger (butter knife) into the "heart" of the corpse as a garnish.

To submit your favorite recipes to be included in the Garden of Friendship Recipe Book, please email them to Barbiel
Background graphics made especially for the Recipes Committee of the Garden of Friendship by Valatine