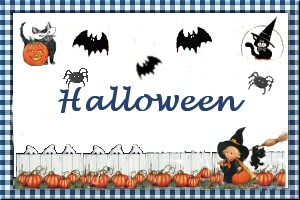 Frank-in-Steins
Submitted by: LisaW
16 oz. hot dogs
16 oz. Sauerkraut, canned
Mustard (for pus)
Ketchup (for blood)
Prepare the hot dogs and Sauerkraut according to the directions on the packages. With a long-handled fork, divide the Sauerkraut equally among 4 beer steins or coffee mugs, filling each no more than half full. Carefully cut the cooked hot dogs into small pieces and drop into the steins. Allow guests to dribble Mustard (yellow pus) or Ketchup (thickened blood) over their Frank-in-Steins. Serves 4.

Worms au Gratin
Submitted by: LisaW
4 quarts water
1 tablespoon salt
2 cups egg noodles
8 ounces spaghetti, broken into short pieces
2 tablespoons butter or margarine
1 1/2 cups American cheese, grated
1/2 teaspoon vegetable oil
one Dirt recipe (below)
Dirt:
2 whole-wheat bread slices, toasted
1 tablespoon butter or margarine, melted
1/4 teaspoon salt
Prepare worms: Fill a large pot with 4 quarts of water and add the salt. Heat over medium to high heat until the water comes to a rapid boil. Add the egg noodles and spaghetti (worms) and allow the water to come to a boil again. Lower the heat and cook the worms on a slow boil, uncovered, for about 8 to 10 minutes. Drain and pour them into a large bowl. Toss with butter or margarine and the grated cheese. Grease the inside of a casserole dish with the vegetable oil. Pour the cooked worms into the dish and set aside. To prepare the dirt: In a small bowl, crumble the toasted bread into tiny crumbs. Mix melted butter and salt with the crumbs to create dirt. Sprinkle dirt over worms and place under the broiler for 5 minutes. Serves 4-6.

Witch's Brew
Submitted by: LisaW
6 chicken wings (buzzard wings)
6 lamb riblets (squirrel legs)
4 chicken necks (severed necks)
1/2 teaspoon salt
1/2 teaspoon pepper
2 cans tomato soup, condensed
2 cups water
2 to 4 fresh basil leaves or 1/2 teaspoon dried basil
Rinse the meat, or body parts, and place them in a large pot with enough water to cover the meat. Add the salt and pepper and cook over medium heat until the water comes to a boil. Lower the heat and continue to simmer, uncovered, for about 45 to 60 minutes, or until the meat is thoroughly cooked. While the meat is cooking, mix the tomato soup and water in another large pot. Stir in the basil and cook over medium heat until your brew begins to boil. Turn the heat to low and simmer, uncovered, for 15 minutes, continuously stirring with a long spoon. When the meat is fully cooked, transfer it with a slotted spoon into the soup mixture. Ladle brew into individual bowls. Serves 4.

To submit your favorite recipes to be included in the Garden of Friendship Recipe Book, please email them to Barbiel
Background graphics made especially for the Recipes Committee of the Garden of Friendship by Valatine