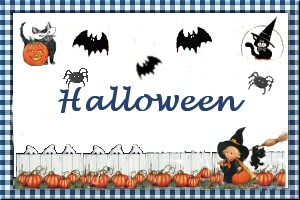 Pumpkin Butter
Submitted by: PrayingBear
6 cups cooked pumpkin puree (recipe below)
or two 29-ounce cans of commercial pureed pumpkin.
2 cups pure maple syrup
2 cups light corn syrup
2 cups packed brown sugar
2 teaspoons fresh lemon juice
1 teaspoon ground cinnamon
1 teaspoon ground nutmeg
1/2 teaspoon ground ginger
1/4 teaspoon ground cloves
1/4 teaspoon ground mace
1/4 teaspoon vanilla extract
Put the puree in a 4 quart pot. Stir in the maple syrup and corn syrup. When these are thoroughly combined, add the remaining ingredients. Set the pot over medium-high heat. When it begins to boil, partially cover it. Cook the puree at a slow boil, stirring frequently to prevent sticking, until it thickens and turns a darker color in about 4-5 minutes. Ladle the butter into five sterilized, still-hot pint jars. Wipe rimsand cap immediately with still-hot lids, plus rings. Process for 25 minutes in a boiling water bath. Yield: 5 pints.
Pumpkin Puree: You can Bake or Boil pumpkin.
Baking: To bake pumpkins, poke holes in the pumpkins and then put them in the oven whole, on a cookie sheet, at 350°F (175°C) until softened and collapsed. (Be sure to poke holes in them first, or they will explode in the oven). Scoop the pulp away from the peel. Puree the pulp in a blender or food processor.
Boiling: Cut pumpkin into small chunks. Peel of the skin. Boil the peeled chunks until softened. Puree the cooked pulp.

Pumpkin Soup
Submitted by: PrayingBear
1 medium onion, chopped
2 stalks celery, chopped
2 cloves garlic, chopped
4 cups vegetable stock (or light chicken stock or water)
2 tomatoes, chopped
2 bay leaves
1/2 teaspoons nutmeg
2 cups pumpkin purée
salt and pepper to taste
1 cup heavy cream
Sauté onions, celery, and garlic in butter. Add stock, tomatoes, bay leaves and nutmeg. Cook until vegetables are very soft. Strain and reserve liquid. Purée vegetables with some liquid and strain through a sieve. Combine liquid, puréed vegetables, and pumpkin; heat. Add cream and season with salt and pepper. Makes 4 servings.

Pumpkin Casserole
Submitted by: PrayingBear
2 cups pumpkin puree
1 cup evaporated milk
1 cup white sugar
1/2 cup self-rising flour
2 eggs
1 teaspoon vanilla extract
1/2 cup butter
2 pinches ground cinnamon
Preheat oven to 350°FF (175°C). Combine the pumpkin, evaporated milk, sugar, flour, eggs, vanilla, melted butter and ground cinnamon to taste. Spoon into a casserole dish. Bake at 350°F (175°C) for 1 hour. Serve warm. Makes 4-6 servings.

To submit your favorite recipes to be included in the Garden of Friendship Recipe Book, please email them to Barbiel
Background graphics made especially for the Recipes Committee of the Garden of Friendship by Valatine