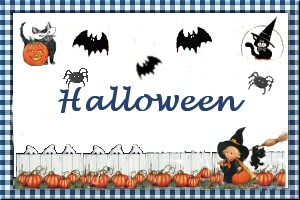 Nutty Choco-Pumpkin Ice-Cream Pie
Submitted by: Cricket
4 milk-chocolate Butter Toffee Candy bars
(1.4 oz.each), coarsely chopped
1 1/2 pints vanilla ice cream, softened
1 9-inch (6 oz.) prepared chocolate cookie-crumb crust
1/2 cup canned solid-pack pumpkin puree (16-oz. can)
2 tablespoons sugar
1/2 teaspoon ground cinnamon
1/4 teaspoon ground nutmeg
Combine half the candy-bar pieces and 1 pint softened ice cream in small bowl. Spoon into crust, smoothing top. Freeze until hardened, about 3 hours. Mix together remaining ice cream, pumpkin, sugar, cinnamon and nutmeg in small bowl. Spread over top of frozen ice cream. Return to freezer for 1 hour. Press remaining candy-bar pieces around outside rim of pie. Return to freezer for 2 more hours or overnight. To serve, let stand at room temperature to soften.

Spiced Pumpkin Fudge
Submitted by: Cricket
3 cups sugar
3/4 cups butter or margarine
1 (5 1/3 oz.) can (2/3 cup) evaporated milk
1/2 cup solid pack pumpkin
1 teaspoon pumpkin pie spice
1 (12 oz.) package butterscotch morsels
1 (7 oz.) jar Marshmallow creme
1 cup chopped toasted almonds or pecans
1 teaspoon Vanilla extract
In heavy saucepan, combine sugar, butter, milk, pumpkin and spice. Bring to a boil, stirring constantly until mixture reaches 234°F (about 10 minutes). Remove from heat, stir in butterscotch morsels. Add Marshmallow creme, nuts and Vanilla. Mix until well blended. Quickly pour into greased 13 x 9 inch pan, spreading just until even. Cool at room temperature. Cut into squares. Store tightly wrapped in refrigerator.

Pumpkin Potage
Submitted by: Barbiel
3 pounds peeled, seeded and diced sugar pumpkin
2 leeks, chopped
1 onion, chopped
2 cloves garlic, minced
1/2 cup Olive oil
6 cups chicken stock
4 1/2 cups milk
1/2 teaspoon Cayenne pepper
1 teaspoon Hungarian sweet paprika
1 pinch freshly ground black pepper
1 teaspoon ground nutmeg
dash of salt to taste (optional)
Halve the pumpkin and scrape out the seeds and pith. Cut into 1 inch pieces. In a large skillet, saute the pumpkin, leeks, onion and garlic in olive oil. Add chicken stock and bring to a simmer. Strain vegetables, place in food processor and blend until smooth. Transfer puree to pot or crock pot; add enough milk to reach smooth consistency. Add the cayenne pepper, paprika, ground pepper and nutmeg; simmer for 30 minutes and do not allow to boil. Season with salt (optional). Serves 5.

To submit your favorite recipes to be included in the Garden of Friendship Recipe Book, please email them to Barbiel
Background graphics made especially for the Recipes Committee of the Garden of Friendship by Valatine