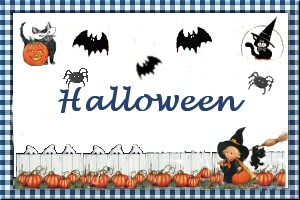 Pumpkin Pancake with Hot Cyder Syrup
Submitted by: Molly
2 cups flour
2 tablespoons sugar
4 teaspoons baking powder
3/4 teaspoon salt
1/2 teaspoon coriander, ground
1 teaspoon cinnamon
1/2 teaspoon nutmeg
1 1/2 cups milk
1 can canned pumpkin, mashed
4 egg yolks
4 oz. melted butter
1 tablespoon vanilla
4 egg whites, stiffly beaten
Hot Cyder Syrup (below)
In a large bowl, sift together flour, sugar, baking powder, salt, coriander, cinnamon and nutmeg. In a separate bowl, combine milk, pumpkin, egg yolks, butter and vanilla. Pour combined liquid ingredients into dry ingredients and stir until just blended. Carefully fold in egg whites. Cook pancakes on a light oiled griddle. Makes 6 servings.
Hot Cyder Syrup:
1 1/2 cups apple cider
1 cup brown sugar
1 cup corn syrup
2 oz. butter
2 tablespoons lemon juice
1/8 teaspoon cinnamon
1/8 teaspoon nutmeg
grated rind from 1 lemon
2 apples, peeled, cored and thinly sliced
In a small saucepan, combine apple cider, brown sugar, corn syrup, butter, lemon juice, cinnamon, nutmeg and lemon rind. Bring to a boil. Reduce heat and simmer uncovered for 15 minutes. Add apples. Heat for several minutes more. Serve over pancakes.

Pumpkin Roll
Submitted by: Molly
3 eggs
2/3 cup cooked, mashed pumpkin
3/4 cup all-purpose flour
1 teaspoon baking powder
1 teaspoon ginger
1 1/4 cups powdered sugar, divided
1 cup sugar
1 teaspoon lemon juice
2 teaspoons cinnamon
1/2 teaspoon salt
1/2 teaspoon nutmeg
1/4 cup butter
1/2 teaspoon vanilla
1 (8 oz.) package Cream cheese, softened
Beat eggs 5 minutes at high speed. Gradually add sugar, beating well. Stir in pumpkin and lemon juice. Combine flour, cinnamon, baking powder, salt, ginger and nutmeg. Add to pumpkin mixture and blend well. Spoon into a greased and floured 15 x 10 x 1 inch pan. Spread evenly. Bake at 375°F for 15 minutes. turn cake onto a towel sprinkled with 1/4 cup powdered sugar. Roll up cake and towel together. Cool. Combine 1 cup powdered sugar, Cream cheese, butter and vanilla; beat until smooth and creamy. Unroll cake and spread with filling. Roll cake again and chill, seam side down. Serves 12.

Indian Pumpkin Bread
Submitted by: Molly
2/3 cup butter or shortening
4 cups brown sugar
1 cup crushed pumpkin, cooked
4 eggs
3 1/2 cups flour
1 cup apple juice
1/2 teaspoon nutmeg
1 cup nuts, chopped (walnuts or pecans)
1 1/2 teasppons cinnamon
1/2 teaspoon baking powder
2 tablespoons baking soda
1 cup applesauce
Cream butter and sugar together, then add the eggs, one at a time, beating all together real well. Stir in applesauce and pumpkin. Now sift the dry ingredients together and add with the apple juice. Now stir in nuts and pour into 2 greased bread loaf pans. Bake for 1 hour in a 350°F oven.

To submit your favorite recipes to be included in the Garden of Friendship Recipe Book, please email them to Barbiel
Background graphics made especially for the Recipes Committee of the Garden of Friendship by Valatine