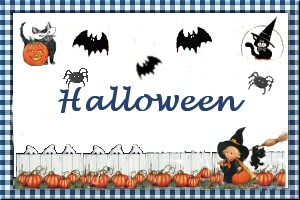 Pumpkin Gooey Butter Cake
Submitted by: Lady Lynda
1 (18 1/4-ounce) package yellow cake mix
1 egg
8 tablespoons butter
Filling (below)
Cake: Preheat oven to 350°F. Combine all of the ingredients and mix well. Pour batter into a lightly greased 13 by 9-inch baking pan. Prepare Filling.
Filling:
1 (8-ounce) package cream cheese, softened
1 (15-ounce) can pumpkin
3 eggs
1 teaspoon Vanilla
8 tablespoons butter, melted
1 (16-ounce) box powdered sugar
1 teaspoon cinnamon
1 teaspoon nutmeg
Filling: In a large bowl, beat the cream cheese and pumpkin until smooth. Add the eggs, vanilla, and butter, and beat together. Next, add the powdered sugar, cinnamon, nutmeg and mix well. Spread pumpkin mixture over cake batter and bake for 40 to 50 minutes. Make sure not to overbake as the center should be a little gooey. Serve with fresh whipped cream.

Spiced Pumpkin Cookies
Submitted by: AngelBreath
1/2 cup butter, room temperature
1/2 cup granulated sugar
1/2 cup light brown sugar, firmly packed
1/4 cup molasses
1 egg
1 cup Pumpkin Purée, canned or homemade (see recipe)
2 cups all-purpose flour
1 teaspoon baking soda
1 1/2 teaspoons cinnamon
1/2 teaspoon nutmeg
1/2 cup milk
sifted confectioners' sugar, for dusting
In a large mixing bowl, cream butter and sugar until light and fluffy. Beat in molasses and egg. Stir in the pumpkin purée. In another bowl, sift together the flour, baking soda, cinnamon, and nutmeg. Stir flour mixture into the creamed mixture along with the milk. Blend thoroughly but do not over beat. Drop cookie dough by rounded teaspoonfuls onto greased baking sheets. Bake at 375°F for about 12 minutes, until set. Cool for a minute; remove to racks and continue to cool. Dust pumpkin cookies with sifted confectioners' sugar. Makes about 3 dozen pumpkin cookies.
Pumpkin Purée: Cut pumpkin in half, crosswise. Remove seeds and membranes. Place on a greased baking sheet, cut side down, and bake at 325°F for 1 hour, or until tender. Cool for 10 minutes. Remove pulp and place in blender or processor. Purée or process until smooth. Place in a cheesecloth-lined mesh strainer or sieve and let drain into a bowl for about an hour. When dripping has stopped, put purée into a container, cover, and refrigerate if not using right away.

Upside-Down Frosted Pumpkin Crunch
Submitted by: Praying Bear
1 (29 oz.) can pumpkin
1 (12 oz.) can evaporated milk
1 1/4 cups sugar
1 teaspoon cinnamon
1 teaspoon allspice
3 eggs
1 box yellow cake mix
1 cup chopped pecans
1 cup melted butter
Frosting (recipe below)
Combine pumpkin mixture (pumpkin, evaporated milk, sugar, cinnamon, allspice and eggs). Pour into a 9 x 13-inch pan (greased and lined with wax paper). Sprinkle dry cake mix over pumpkin mixture. Spread nuts evenly over dry cake. Drizzle melted butter over nuts evenly. Bake at 350°F for 50 to 60 minutes. Let cool completely. Loosen around edges with knife. Place serving tray over top of dessert and flip over. Peel off wax paper. Spread Frosting on top. Keep refrigerated.
Frosting:
1 (8 oz.) Cream cheese
1 cup powdered sugar
3/4 cup cool whip
1 teaspoon Vanilla
Soften Cream cheese. Beat until fluffy. Beat in powdered sugar. Add Vanilla and cool whip. Frost when Pumpkin Crunch is completely cooled (I just frosted the top).

To submit your favorite recipes to be included in the Garden of Friendship Recipe Book, please email them to Barbiel
Background graphics made especially for the Recipes Committee of the Garden of Friendship by Valatine