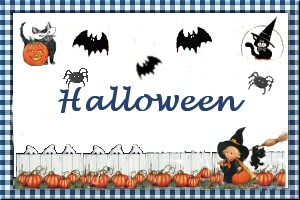 Pumpkin Preserves with Grand Marnier
Submitted by: Barbiel
2 grated rind from 2 lemons
1 cup water
9 cups sliced pumpkin
2 1/8 cups sugar
1/4 cup Grand Marnier
Peel and seed pumpkin. Processor slice the pumpkin. Add 1 1/8 cups sugar. Cook slowly, stir constantly until all the sugar is melted and the pumpkin is mostly cooked If it gets to dry, add 1/4 cup sugar and 1/4 cup water until the extra cup of sugar and 1 cup of water is used. This should take about 2 hours. At the end, add 1/4 cup Grand Marnier. Makes 3 cups.
Tip: You may also eliminate the Grand Marnier or you can add chopped macadamia or pistachio nuts to the plain or Grand Marnier Pumpkin jam.
Caution: Be careful not to leave out the grated rind from 2 lemons. Safe canning requires a pH of under 4.6 and pumpkins are 5.0, as are carrots. For this reason, lemon, lemon rinds, or lime and lime rinds which have a pH of 2.2 and 2.0 respectively are usually added to bring the combined pH into the safety zone. Do not alter recipes unless you understand the significance of pH in a safely canned product.

Pumpkin Cheesecake
(No-Bake recipe)
Submitted by: Barbiel
2 cracker pie crusts Keebler mini graham cracker crusts
1 (8oz) package Cream cheese-regular or fat free
1 can (16oz) Cream cheese ready made frosting
12 oz pumpkin puree
1/2 tablespoon all-spice or more or less to your liking
1 teaspoon baking powder
Blend in large bowl Cream cheese and frosting-blend until very runny and creamy. Add in pumpkin and all spice. Put runny/creamy cheese pumpkin filling in graham cracker crust or keebler mini crust (6 per package). Place immediately in fridge and give about an hour to chill. Cheese will become firm and ready to serve! Finishing touch-sprinkle cinnamon on top for taste and garnish. Makes 24 minis.

Pumpkin Rum Mousse
Submitted by: Barbiel
1 cup canned pumpkin
1 envelope unflavored gelatin
2/3 cups sugar
4 eggs
1/4 cup Rum
1/2 teaspoon cinnamon
1/2 teaspoon ginger
1/4 teaspoon mace
1/4 teaspoon ground cloves
1 cup heavy cream
whipped cream
nuts and almonds
Warm the Rum in a small sauce pan. Slowly add in gelatin, stirring constantly. Heat and stir until gelatin is completely dissolved. Set aside and allow to cool slightly. Beat eggs in a large mixing bowl. Gradually add the sugar and beat for 3 to 4 minutes until it is thick and light. In a second bowl, combine and mix pumpkin, cloves, cinnamon, ginger and mace. Combine the Rum gelatin and the egg mixtures, stirring well. Gently add in the heavy cream. Pour into small serving dishes (or, pour into glass baking dish). Refrigerate for several hours until firm or overnight. Decorate with whipped cream and nuts. Serves 8.
Tip: Add a cherry on top for color and decoration. As an alternate , try some blueberries. Both of these fruit add splendid color contrast to white of whipped cream, but do not take away from the pumpkin flavor.

To submit your favorite recipes to be included in the Garden of Friendship Recipe Book, please email them to Barbiel
Background graphics made especially for the Recipes Committee of the Garden of Friendship by Valatine