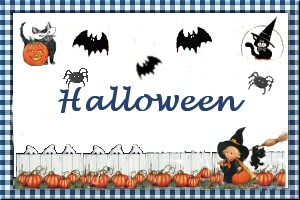 Brain Cell Salad
Submitted by: Jamie
1 6-ounce package blueberry Jell-O mix
1 16-ounce carton small curd cottage cheese
1 16-ounce can blueberries in syrup or 3/4 cup frozen blueberries, thawed
blue food coloring
Prepare Jell-O according to package directions. Chill 4-5 hours or until firm. Scoop cottage cheese into a bowl. Drain and set aside the syrup from the blueberries. Add the berries to the cottage cheese and mix well. Add three drops of food coloring to turn the cottage cheese a nice grayish color with blended. To serve salad, place a few spoonfuls of firm gelatin, (congealed brain fluid), onto individual serving plates. Top with a scoop of cottage cheese (brain tissue) mixture and serve. Serves 6 psycho surgeons.

Chrissie's Frog Eye Salad
Submitted by: Jamie
1 cup sugar
2 teaspoons flour
1/2 teaspoon salt
1 3/4 cups pineapple juice
2 egg, beaten
1 tablespoon lemon juice
3 quarts water
2 teaspoons salt
1 teaspoon cooking oil
1 package Acini de Pepe (A type of pasta)
3 11-ounce cans mandarin oranges, drained
2 20-ounce cans crushed pineapple, drained
1 12-ounce carton Cool Whip

Combine sugar, flour, 1/2 teaspoon salt. Gradually stir in pineapple juice and eggs. Cook over moderate heat, stirring until thickened. Add lemon juice. Cool mixture to room temperature. Bring water, 2 teaspoons salt, and oil to boil. Add Acini de Pepe. Cook at a rolling boil until Acini de Pepe is done. Drain and rinse with water, drain again and cool to room temperature. Combine egg mixture and Acini de Pepe, mix lightly but thoroughly. Refrigerate over night, in an air tight container. Add remaining ingredients, mix lightly, but thoroughly. (I use a huge Tupperware bowl with a lid). Chill. Salad may be refrigerated as long as a week in air tight container.
Variation- Add red (or green) food coloring to pasta as it cooks. May add a package of colored marshmallows. I add the marshmallows and this makes a good pot luck recipe as it makes a big portion.

Green Salad with Draculas Teeth
Submitted by: KatjaGirl

3 quarts salad mix (about 10 oz.), rinsed and crisped
3/4 cup pomegranate seeds (see notes)
3 tablespoons rice vinegar

2 tablespoons orange juice
2 teaspoons honey
2 teaspoons mustard, salt and pepper

Place salad mix in a wide bowl and sprinkle with pomegranate seeds. In a small bowl, mix rice vinegar, orange juice, honey, and mustard. Pour over salad and mix. Add salt and pepper to taste. Makes 8 servings.
Note: Up to 1 day ahead, rinse and crisp greens, seed pomegranate and make dressing; cover separately and chill. To seed pomegranate (use an 8- to 9-oz. one), cut in half crosswise. Around the cut edge of each half, make 4 equally spaced vertical cuts, 3/4 to 1 inch long and deep. Hold 1 half, seeds down, over a deep bowl and pull the fruit open but not apart, using equal pressure from both hands. Holding the pomegranate half, seeds down, in the palm of 1 hand, whack the top of the fruit with the back of a large spoon several times; the seeds will fall out.

To submit your favorite recipes to be included in the Garden of Friendship Recipe Book, please email them to Barbiel
Background graphics made especially for the Recipes Committee of the Garden of Friendship by Valatine