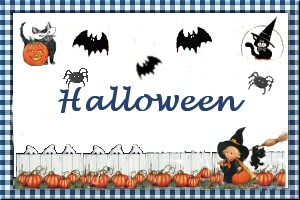 Chilled Salad
Submitted by: Barbiel
1 cup sugar
3/4 cup cider vinegar
1/2 cup vegetable oil
1 medium-size green bell pepper, chopped
1 medium onion, chopped
3 celery ribs, sliced
1 (7-ounce) jar diced pimiento, undrained
1 (15 1/4-ounce) can small sweet green peas, drained
1 (14 1/2-ounce) can French-cut green beans, drained
1 (11-ounce) can white shoepeg corn, drained
1/2 teaspoon salt
1/4 teaspoon pepper
Bring first 3 ingredients to a boil in small saucepan over medium heat; cook, stirring often, 5 minutes or until sugar dissolves. Remove dressing from heat, and cool 30 minutes. Stir together chopped bell pepper and next 8 ingredients in a large bowl; gently stir in dressing. Cover and chill salad for 8 hours. Serve with a slotted spoon. Makes 8 cups.
Note: Salad may be stored in an airtight container in the refrigerator for several days.

Crudites with Vomit Vinaigrette
Submitted by: Barbiel
cherry tomatoes
carrots, peeled
zucchini
celery stalks
radishes
mushroom caps
2 cups cottage cheese
1 envelope onion soup mix
1/4 cup milk
yellow food coloring
Rinse the vegetables in warm water, except the mushroom caps. Wipe those gently with a damp paper towel. Then slice the carrots, zucchini and celery into thin sticks. The cherry tomatoes can be served whole, but you may want to remove any green stems. The radishes and mushrooms can be halved or served whole. If you are not serving right away, put the vegetables in a plastic bag and store them in the refrigerator to keep them fresh and crispy. In a small bowl, mix the cottage cheese, onion soup mix and milk. Stir in some food coloring until you get the desired yellowish color. Do not overmix! Lumpy is more realistic! Arrange your vegetables on a platter surrounding the Vomit Vinaigrette. Makes 6 servings.
Note: Vomit Vinaigrette tastes great in sandwiches, too! Try splattering some into pita pockets!

Goblin's Taco Chicken Salad
Submitted by: Lady Lynda
1 pound boneless skinless chicken breasts, cut into strips
1 cup Thick 'N Chunky Salsa, divided
1 (16 ounce) package salad greens
1 cup shredded Cheddar cheese
1 cup Ranch Dressing
Cook chicken in 1/4 cup of the salsa in large nonstick skillet on medium-high heat 8 minutes or until chicken is cooked through. Toss chicken with greens and cheese in large bowl. Top with remaining 3/4 cup salsa and dressing just before serving. Serves 6.


Halloween Hunt 2004
...only a Halloween Spider... normally completely inofensive... but who knows ?!?!...




To submit your favorite recipes to be included in the Garden of Friendship Recipe Book, please email them to Barbiel
Background graphics made especially for the Recipes Committee of the Garden of Friendship by Valatine