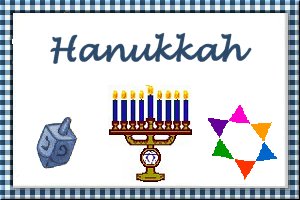 Wine-Marinated Brisket
Submitted by: Barbiel
1 cup dry Red or White wine
2 tablespoons soy sauce
1 small onion, grated
1 celery stalk, thinly sliced
2 garlic cloves, finely minced
1 (3- to 3-1/2-pound) brisket or
"top of the rib" roast trimmed of all excess fat
1 medium-sized onion, thinly sliced
In a glass baking dish or casserole large enough to hold the flat brisket, mix together all the marinade ingredients. Add the brisket and turn it over in the marinade so it is completely coated. Let the meat marinate for several hours, covered, in the refrigerator, turning it occasionally. Transfer the brisket to a roasting pan or large ovenproof skillet. Scatter the sliced onion around it. Pour about half of the marinade over the brisket (reserve the remainder). Cover the pan tightly with aluminum foil or a lid. Roast the brisket in a preheated 325°F oven, basting it occasionally with the pan juices, for 2-1/2 to 3 hours, or until it is very tender. The meat should produce plenty of juice; however, if it seems dry, add more marinade as needed. When the meat is cooked, remove it from the oven and let it cool for a few minutes. Thinly slice it against the grain and transfer it to a serving dish. Skim any fat from the pan juices and pour the juices over the brisket. Yield: about 8 servings.
Note: A frozen, trimmed brisket can be allowed to thaw at room temperature right in the marinade.

Chicken Breasts Topped with Tomatoes and Arugula
Submitted by: LisaW
2 whole chicken breasts, skinned, split, boned and excess fat trimmed
3 eggs
coarse salt and freshly ground pepper to taste
2 cups bread unseasoned bread crumbs
2 teaspoons minced fresh rosemary leaves
3 ripe tomatoes
2 large bunches arugula, stems removed, torn into bite-sized pieces
2 tablespoons extra virgin Olive oil
Olive oil for frying
lemon wedges
Mix tomato and arugula together with extra virgin Olive oil and salt and pepper to taste. Set aside. Gently pound chicken flat between pieces of wax paper or plastic wrap. They should be about the same thickness as veal scalopini. Lightly beat eggs in a shallow bowl. Season with salt and pepper. Combine breadcrumbs and rosemary in small bowl. Spread them out on a plate. Dip chicken in egg, then in breadcrumbs, coating both sides. Pour enough oil into a skillet to come to a depth of 1/2 inch. When oil is hot, fry breaded chicken until golden brown on both sides and just cooked through, approximately 4 minutes. Place chicken on paper towels to drain as you lift them out of frying pan. Arrange on a serving platter. Top with tomato-arugula mixture. Garnish with lemon wedges.

Honey Glazed Lamb
Submitted by: Barbiel
1 cup honey
1/2 cup dry white wine
4 tablespoons minced fresh mint
salt to taste
fresh ground pepper to taste
8 pounds boneless leg of lamb (2 whole legs)
Combine honey, wine and mint. Mix well. Season cut side of boned lamb with salt and pepper, then spread with honey mixture. Roll and tie lamb. Brush outer surface with honey mixture. Roast on rack in shallow baking pan at 325°F 1 to 1 1/2 hours or to 160°F on meat thermometer for medium doneness. Baste every 15 minutes. Let stand 10 to 15 minutes before slicing. Serves 6 - 8.

To submit your favorite recipes to be included in the Garden of Friendship Recipe Book, please email them to Barbiel
Background graphics made especially for the Recipes Committee of the Garden of Friendship by Valatine