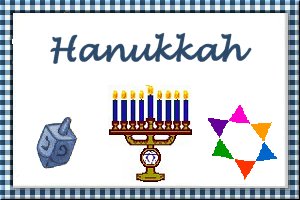 Vegetarian "Cheese" Blintzes with Blueberry Sauce
Submitted by: Praying Bear
Pancake Batter:
1 1/2 cups whole wheat pastry flour
1/2 teaspoon salt
3 egg substitutess, beaten
1 1/4 cups water
1 cup soymilk
2 tablespoons safflower oil
Filling:
1 1/2 pounds soft, well-mashed tofu
3 tablespoons honey, or to taste
1 teaspoon lemon juice
1/2 teaspoon cinnamon
Sauce:
(recipe below)
Batter:
Combine the flour and salt in a mixing bowl. In another bowl, combine the egg substitute with the water, soymilk and oil. Stir until well blended. Make a well in the flour and pour the wet mixture in. Stir vigorously just until smoothly combined - don't overbeat. Heat a 6- or 7-inch nonstick skillet. When it is hot enough to make a drop of water sizzle, drop a scant 1/4 cupful of batter in and swirl it around until it coats the skillet. Cook on both sides until golden. Remove to a plate and repeat until the batter is used up. Serve at room temperature, passing the Sauce (recipe below) around for guests to spoon over their blintzes.
Filling:
Combine the ingredients for the filling in a small mixing bowl. If the "cheese" seems very dry, add a bit of soy milk to give it a creamier consistency. Divide the mixture among the pancakes and fold. May be done ahead of time and refrigerated. Bring to room temperature before serving.
Sauce:
2 cups frozen blueberries, thawed
1/4 to 1/3 cup light brown sugar to taste
dash lemon juice
2 tablespoons cornstarch
Combine the blueberries, sugar, and lemon juice in a food processor. Pulse on and off until the blueberries are coarsely chopped. Sprinkle in the cornstarch and pulse on and off a few more times. Transfer the mixture to a saucepan and bring to a simmer. Simmer until the mixture has thickened. Remove from the heat and let cool to room temperature.
Makes 16 blintzes, 2 per serving.
Note: Hanukkah desserts, such as jelly donuts, are traditionally deep-fried but since this meal includes fried latkes, it might be prudent to opt for the Jewish classic, cheese blintzes. These, too, are appropriate to this holiday, since cheese delicacies are a typical off offering.

New York Cheesecake with Carmelized Big Apple Topping
Submitted by: Merribuck
Graham Cracker Crust:
1 1/2 cups graham cracker crumbs
1/4 cup granulated sugar
1 teaspoon ground cinnamon
6 tablespoons melted butter
Apple Topping:
1/2 cup granulated sugar
1/4 cup water
1 stick unsalted butter
2 cups peeled, cored, and thinly sliced Granny Smith apples (about 4 apples)
Cheesecake Filling:
1 1/2 pounds cream cheese, softened
1 cup granulated sugar
2 tablespoons all-purpose flour
1 teaspoon grated lemon peel
1 teaspoon grated orange peel
1 teaspoon pure vanilla extract
4 large eggs
2 tablespoons heavy cream
Preheat the oven to 375°F. In a bowl, mix together the crumbs, sugar, and cinnamon. Add the butter and mix well. Using the back of a spoon, press evenly into the bottom and slightly up the sides of a 9-inch springform pan. Bake until golden, about 8 minutes. Remove from the oven and cool before filling. In a large bowl, beat the cream cheese with the paddle attachment of an electric mixer, or with a large, heavy wooden spoon until creamy and smooth. Add the sugar a few tablespoons at a time, and when well incorporated, add the flour, lemon peel, orange peel, and vanilla extract. Add the eggs and heavy cream, beating on low speed just until combined, scraping down the sides of the bowl to incorporate all the ingredients. Pour the batter into the prepared pan and bake in the middle of the oven until set, but the center is still slightly soft (but not wobbly), about 55 minutes to 1 hour and 10 minutes. Remove from the oven, loosen the outer ring, and let cool in the pan on a wire rack. Refrigerate the cake, loosely covered, for 6 hours or overnight. Remove the cake from the refrigerator and bring to room temperature. To make the topping, in a heavy, medium saucepan, combine the 1/2 cup sugar and water, and bring to a boil. Lower the heat and cook, stirring occasionally, until the sugar is dissolved. Continue cooking until amber in color, 7 to 10 minutes, swirling the pan occasionally. Add the butter, stir, and cook over low heat until the butter is melted and evenly incorporated. Add the apples and stir to coat with the caramel. Cook, stirring, over medium heat until the apples are tender, about 5 minutes. Remove from the heat and cool before topping the cheesecake. Top the cheesecake with the caramelized apple topping and serve.

Chocolate Fritters
Submitted by: Merribuck
1 cup all-purpose flour
pinch salt
2 1/2 tablespoons sugar
1 lemon, zested
1/4 cup extra-virgin Olive oil, plus 2 cups extra-virgin Olive oil, for frying
2 tablespoons sweet white wine
1/2 cup bittersweet chocolate, chopped medium fine
1/3 cup hazelnuts, toasted and coarsely chopped
1/4 cup apricot jam
1 egg, lightly beaten
honey, for brushing the fritters
Place the flour on a clean work surface and add the salt, sugar, lemon zest, oil, and enough wine to make a firm but tender dough. Knead for 5 minutes, then wrap the dough in plastic and let it rest 30 minutes. In the meantime, make the filling by combining the chocolate, nuts, and jam and mix with a spoon. Set aside, covered. Roll the dough out to 1/4-inch thickness and, using a 3-inch cookie cutter, cut out as many circles as possible. Place a dab of filling on each circle of dough, moisten the edges with a bit of beaten egg, and fold each round in half, pressing them shut with finger pressure or a fork. In a tall-sided pot, heat the oil to 350°F and fry the until they are deep golden brown. Remove with a slotted spoon and drain on paper towels. Brush each fritter with honey and serve hot or cold.

To submit your favorite recipes to be included in the Garden of Friendship Recipe Book, please email them to Barbiel
Background graphics made especially for the Recipes Committee of the Garden of Friendship by Valatine