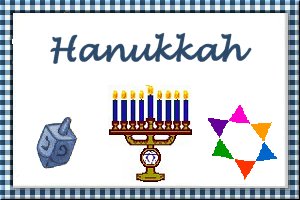 Rugelach
Submitted by: Praying Bear
8 oz Cream cheese
2 sticks (1 cup) unsalted butter
1/2 cup confectioners' sugar
pinch of salt
1/2 teaspoon lemon juice
1/2 teaspoon Vanilla
2 cups all-purpose flour
1 large egg
1/4 cup crystallized or granulated sugar
Apricot Filling
1 cup apricot jam
2 tablespoons cake crumbs (optional)
3/4 cup walnuts, broken up

Chocolate Filling
1 cup shaved bittersweet chocolate (about 8 oz)
1/2 cup sugar
Place the Cream cheese, butter, confectioners sugar, salt, lemon juice and Vanilla in a food processor. Add the flour and pulse until a very soft dough is formed. Refrigerate for at least an hour. Mix the ingredients for the filling of your choice and divide the dough into 4 balls. Roll the balls out into 4 circles, about 1/2 inch thick and spread with apricot filling or chocolate filling. Cut into pie-shaped pieces an inch wide at the circumference. Top with the Apricot or Chocolate Filling. Roll up from the wide side to the center. Beat the egg and brush the top. Sprinkle with the crystallized sugar and place flat on a greased cookie sheet. (Alternatively, roll out each ball to a rectangle, 1/4 inch thick. Roll each rectangle into a 1/4 inch pieces. Lay flat on a greased cookie sheet. Beat the egg, brush the tops of each cookie, and sprinkle with the crystallized sugar). Bake on a greased cookie sheet in a preheated 350°F oven for 25 minutes or until golden brown.

Cinnamon-Nut Baked Apples with Maple Glaze
Submitted by: SueW
1/4 cup water
1/4 cup light brown sugar, packed
1 tablespoon chopped walnuts
1/2 teaspoon cinnamon
4 large baking apples (Rome apples work well)
1 tablespoon reduced-calorie margarine (pareve)
2 tablespoons Maple Syrup
Preheat oven to 375°F. Place water in an 8" square baking dish. In a small bowl, mix brown sugar, walnuts and cinnamon. With a small knife, core the apples, but do not cut all the way through the bottoms. Peel about 1/2" of skin from the tops of the apples. Place apples in a baking dish. Fill each apple with the brown sugar mixture; dot with margarine, then drizzle with the maple syrup. Bake, basting the apples occasionally with the pan juices, until just tender, about 40 minutes. With a slotted spoon, transfer the apples to dessert plates. Pour the pan juices over the apples.

Chocolate Hanukkah Stars
Submitted by: Molly
1/2 cup (1 stick) butter or margarine, softened
1 cup sugar
2 eggs
2 cups all-purpose flour
1/2 cup cocoa
1 teaspoon baking powder
1/2 teaspoon baking soda
1/2 teaspoonalt
confectioners' sugar
In a large bowl, beat butter, sugar and eggs on medium speed of electric mixer. Stir together flour, cocoa, baking powder, baking soda and salt. Add to butter mixture beating until well blended. Cover. Refrigerate dough until firm enough to handle. Preheat oven to 350°F. On a lightly floured surface, roll dough to 1/8 inch thickness. Cut with star-shaped cookie cutter. Place on ungreased cookie sheet. Bake 5 to 7 minutes, or until no imprint remains when touched lightly in center. Cool 1 minute. Remove cookie sheet to wire rack. Cool completely. Sprinkle with confectioners' sugar. Makes about 4 dozen cookies (4 servings).

To submit your favorite recipes to be included in the Garden of Friendship Recipe Book, please email them to Barbiel
Background graphics made especially for the Recipes Committee of the Garden of Friendship by Valatine