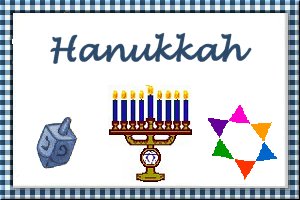 Sweet Corn Blintzes with Cottage Cheese Filling
Submitted by: Lady Lynda
1/2 cup flour
1/2 cup half-and-half
2 eggs
1/2 teaspoon salt
1/4 teaspoon freshly ground black pepper
2 tablespoons unsalted butter, melted
1 cup fresh corn kernels (about 2 ears), or frozen
vegetable oil for brushing griddle
Filling:
1 1/2 cups Cottage cheese
6 tablespoons sugar
Place the flour, half-and-half, eggs, salt, pepper, and butter in a blender and process until smooth. Add the corn and blend for a minute longer, until the corn is pureed. Pour the batter into a bowl, cover, and refrigerate at least 1 hour or up to overnight. Meanwhile, make the Filling, combining Cottage cheese and sugar in a small bowl, cover and refrigerate until ready to fill blintzes. Preheat oven to 350°F. Heat a griddle and brush it lightly with oil. Pour a scant 1/4 cup of batter onto griddle for each blintz. When bubbles form on top, flip the blintzes and cook until lightly browned. Remove blintzes from griddle and immediately place 1 to 2 tablespoons Filling in the center. Roll the blintz and place it seam-side down on a baking sheet. When all the blintzes are filled, place them in the oven to warm, about 10-15 minutes (alternatively, you can refrigerate unfilled blintzes, stacking them between sheets of waxed paper and wrapping in plastic, and proceed with recipe when ready to fill). Serve warm with sauteed apples or pears. Makes 10-12 blintzes.

Chanukah Jelly Donuts
Submitted by: Lady Seanna
1 package dry yeast
1 1/2 cups warm water or milk
3 1/2 to 4 cups bread flour
1/2 cup sugar
1 teaspoon salt
1/2 cup jelly or strawberry jam
1/2 cup granulated sugar
2 cups Canola oil
Dissolve yeast in 1 1/2 cup warm water. Do not mix, allow to stand for 5 minutes. Mix in 1 cup flour then sugar and salt. Mix in remaining flour until you have a smooth, non-sticky dough. Knead on lightly floured surface. Place in lightly oiled bowl, cover with plastic wrap and let rise until dough is doubled in warm, turned off oven (about 2 hours). Turn out dough onto floured surface. Cut dough into 12 round shapes. Shape with floured hand and place on lightly floured non-stick surface. Let rise 20 minutes. While dough is rising heat oil in large pot to 375°F. When donuts double in size, drop them one at a time into the hot oil. Do not crowd pan. Cook donuts for 3 minutes per side. Turn and brown other side. Remove with slotted spoon, place on paper towel. Cool slightly. Using point of knife make an insert in one side. Place jelly in pastry bag with pointed tip and fill donut. Roll in sugar and enjoy! Makes 12 donuts.

Hanukkah Cookies
Submitted by: Vadi
2 cups all-purpose flour
1 1/2 teaspoons baking powder
1/4 teaspoon salt
2/3 cup shortening
3/4 cup sugar
1 egg
1 tablespoon milk
1/2 teaspoon Vanilla
Stir together flour, baking powder, and salt; set aside. In large bowl beat shortening with electric mixer 30 seconds. Add sugar; beat until fluffy. Add egg, milk, and Vanilla. Beat well. Add half flour mixture. Beat until combined. Stir in remaining flour mixture with wooden spoon. Cover; chill dough 1 hour until easy to handle. Divide dough into thirds. On lightly floured surface, roll each third 1/4 inch thick. Cut with shaped cookie cutters. Place cookies, about 1 inch apart, on ungreased cookie sheets. Bake in 350°F oven for 8 to 10 minutes or until edges are lightly browned. Remove from sheet and cool on wire racks. Dip into white Almond Icing (see recipe below). Place on rack set over waxed paper. While icing is moist, drizzle design with blue Almond Icing. Let excess drip onto paper. Let cookies stand at room temperature at least 2 hours to allow icing to dry. Cover with Almond Icing (recipe below)
Almond Icing: Stir together 3 cups sifted powdered sugar, 1/8 to 1/4 teaspoon almond extract and enough milk (3 to 4 tablespoons) in a large mixing bowl tomake icing of drizzling consistency. Tint one-fourth of the mixture blue with food coloring.

To submit your favorite recipes to be included in the Garden of Friendship Recipe Book, please email them to Barbiel
Background graphics made especially for the Recipes Committee of the Garden of Friendship by Valatine