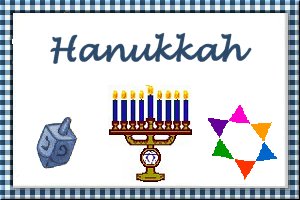 Sugar Free Rugelach
Submitted by: Vadi
1 cup margarine
8 ounces cream cheese, softened
2 3/4 cups all-purpose flour
2 teaspoons Vanilla extract
1 cup chopped raisins
1 cup chopped walnuts
2 tablespoons ground cinnamon
1 cup apricot spreadable fruit
Cream together the margarine and cream cheese in the bowl of an electric mixer. Blend in the Vanilla. Mix in the flour. Chill the dough.
To make the Filling: Mix together the chopped raisins, chopped walnuts, and cinnamon. If you have a food processor, place the whole walnuts and raisins into the bowl, sprinkle with the cinnamon, and chop them together by processing in short pulses.
Divide the dough into 4 equal portions. Roll out each portion into a 10 - 12 inch circle 1/8 inch thick on a lightly floured board or between two sheets of waxed paper. Spread a light layer of preserves (approximately 2 tablespoons) onto each dough circle. Sprinkle each circle with approximately 1/4 cup of the chopped nut-raisin-cinnamon mixture. Cut each circle into 16 wedges using a pastry cutter or a pizza cutter. Roll each wedge from base to point. Place point down on a lightly greased or parchment lined baking sheets. Bake for 15-17 minutes at 375°F (or until golden). Remove to racks to cool.

Teiglach
Submitted by: Lady Seanna
Dough:
2 cups flour
1 teaspoon baking powder
2 tablespoons sugar
2 large eggs, lightly beaten
2 tablespoons vegetable oil, preferably Canola
1/3 cup cold water
Honey Mixture:
1 pound honey
1 cup sugar
1/2 pound shelled pecans or walnuts
3 tablespoons matzoh meal
2 tablespoons unsalted butter or margarine
ground ginger to taste
Making the Dough:
Combine flour, baking powder and sugar in mixer bowl with dough hook attached. Combine eggs, oil and water. Gradually add this to the flour mixture while set on low speed. Continue mixing till liquid is incorporated into dry ingredients, then allow to knead until a hard, solid dough is formed. Work with small pieces while keeping remainder of dough enclosed in plastic. Roll dough through pasta maker to #3 thickness, then through either the fettucine or spaghetti cutter (if using an electric pasta maker, simply install the proper extruding disc). Lay the cut dough in strips on lightly greased cookie sheets. Repeat with remaining dough. Bake in a moderate 350°F over for 1/2 hour or until just brown. Cool. Break into two-inch pieces.
Honey Mixture:
Melt the honey and sugar together in a 4-quart saucepan. Add the nuts and baked dough strips. Cook over very low heat, stirring occasionally, until a drop of the honey into cold water forms a soft ball, 234°F on a candy thermometer. Stir in the matzoh meal and butter and cook ten minutes longer. Remove from heat.
Butter a marble board and rolling pin. Spread the hot honey mixture on the marble board, rolling to about 1/2-inch thickness. Using a sharp knife, cut into diamond-shaped pieces, about 2" x 2". Sprinkle with ground ginger to taste. Store in an air-tight container.

Honey Cookies
Submitted by: Lady Seanna
1 quart honey
2 cups sugar
1 lb pecans
1/2 lb citron
2 tablespoon cinnamon
2 teaspoons ground cloves
I2 teaspoons ground allspice
1 1/2 teaspoons baking powder
1 cup brandy
juice and peel of 1 lemon, coarsley grated
7 cups all purpose flour
lemon, orange or almond extract for Glaze (below)
In large pot, boil honey & sugar, until sugar is dissolved. Measure the rest of the ingredients and mix into the honey sugar mixture. Refrigerate for 3 days. Divide dough into thirds. With floured hands, press onto greased cookie sheet to 1/4" thick. Press to within 1" of edge of sheet. Bake on middle rack of preheated 350F oven for 20-22 minutes or until edges begin to brown and center springs back from light tough. Upon removing, invert onto a cutting board, and cut in 1"x 2" strips. Drizzle Glaze over cookies.
Glaze: Combine 2 cups powdered sugar with enough milk to make drizzling consistency (about 4-6 tablespoons) and a dash of lemon, orange or almond extract, or all three.

To submit your favorite recipes to be included in the Garden of Friendship Recipe Book, please email them to Barbiel
Background graphics made especially for the Recipes Committee of the Garden of Friendship by Valatine