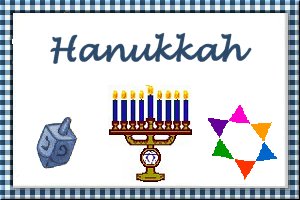 Cherry Vanilla Blintzes with Nectarines and Cherries, Flambeed in Shlivovitz
Submitted by: Merribuck
1/2 cup milk
1/2 cup water
3 large eggs
1 cup all-purpose flour
2 tablespoons melted butter
nonstick vegetable spray
Blintzes: Put all of the ingredients except the butter into a food processor or blender and process until smooth, about 10 seconds. If necessary, scrape down any solids that stick to the sides. Add the butter and process for a few more seconds to blend. Refrigerate, covered, for at least 2 hours or overnight. Set a 10-inch, non-stick crepe pan over moderately high heat, then spray with non-stick vegetable spray. When nice and hot, remove the pan from the heat and add 2 tablespoons of batter, swirling to coat the bottom of the pan. Cook for 1 1/2 minutes until lightly browned. Set aside on a plate, cooked side up, and continue with the remainder of the batter. Meanwhile make the Filling, as follows:
Filling:
1/2 cup dried cherries
1/4 pound cream cheese, at room temperature
1 teaspoon Vanilla extract or 1/2 scraped Vanilla bean
2 tablespoons sugar
1 large egg
1 pound (2 cups) Farmer's cheese, pot cheese, or cottage cheese
Canola oil and butter, for frying
Sour cream or yogurt, as an accompaniment
nectarines and cherries, flambeed in Shlivovitz (recipe follows)
Filling: In a small saucepan, cover the cherries with water and bring to a boil. Remove from the heat and let rest. In a bowl, mix the cream cheese, Vanilla, sugar, and egg until blended. Gently mix in the pot, farmer, or cottage cheese. Drain the cherries and mix them in. Place 2 tablespoons of Filling in the lower center of the Blintze. Fold up once from the bottom, and then fold over the sides. Roll up the rest of the way. Repeat with the rest. Heat 1 tablespoon of Canola oil and 1 tablespoon of butter in a pan. In small four batches fry the Blintzes fold side down until golden brown. Gently flip to fry the other side. Serve the Blintzes with Sour cream and Nectarines and Cherries, Flambeed in Shlivovitz.
Nectarines and Cherries, Flambeed in Shlivovitz:
1 (12-ounce) package frozen sour cherries, thawed and drained, reserving the juice
2 tablespoons cornstarch
1 tablespoon butter
2 tablespoons sugar
2 large nectarines, sliced into 1/3 inch wedges
1/4 cup Shlivovitz or Brandy
1/2 pound fresh bing cherries, pitted (optional)
In a bowl, whisk together the cherry juice and cornstarch. In a hot saute pan, melt the butter. Add the sugar, then the nectarines. Carefully pour in the shlivovitz. If it does not burst into flames spontaneously, ignite with a match. Gently swirl the pan and baste the nectarines until the flames die out. Add the cherry juice mixture and cook until bubbling for 10 seconds. Take the sauce off the heat. Add the thawed and fresh cherries.
Note:Shlivovitz is the common name for Croatian plum brandy from former Yugoslavia. Traditionally this spirit is double-distilled and has been famous since the Middle Ages. The fruit comes from trees never less than 20 years old and the mash is fermented for three months in large 2,000 gallon tanks. After a second distillation it is matured in specially treated 500-gallon oak casks for a minimum of 2 years.

Fat-Free Cinnamon Twists
Submitted by: Praying Bear
3 eggs (or 2 eggs plus 2 whites)
1 cup sugar
1/2 cup Canola oil
3 cups flour
2 teaspoons baking powder
2 teaspoons cinnamon mixed with 1/3 cup sugar
Preheat oven to 350°F. Combine eggs, sugar and oil. Mix well. Add flour and baking powder. Mix just until flour disappears. Use a scant tablespoon of dough for each cookie. Roll dough between your palms to make pencil-shaped rolls about 5" long. Shape into half-twists (like half of a figure 8), crescents or alphabet letters. Roll in cinnamon-sugar. Place on foil-lined cookie sheets sprayed with nonstick spray. Bake for 15 minutes, until golden and crisp. Yield: 4 dozen.

Reduced Calorie Apple Dessert Latkes
Submitted by: Praying Bear
2 eggs, separated
1/2 cup milk or water
1 cup flour
2 packets no calorie sweetener
1/4 teaspoon salt
1 tablespoons unsalted butter or margarine, melted
1 tablespoons lemon juice
4 tablespoons vegetable oil
4 medium apples, peeled, cored, thickly sliced
1/3 cup powdered sugar (approximate) for dusting latkes
Beat the egg yolks until light. Blend in the milk. Stir in the flour, sugar, and salt. Add the melted butter or margarine and lemon juice and beat until smooth. Beat the egg whites until stiff peaks form and fold them into the egg yolk mixture. In a large heavy skillet, heat 1/4-inch of oil. Dip each apple slice into the batter. Lift out with a fork and fry in the hot oil until browned on both sides. Drain on paper towels. Just before serving, sprinkle lightly with powdered sugar or favorite sugar-free preserves. To further reduce calories and cholesterol, use all egg whites, instead of whole eggs. Makes 2 dozen Latkes.

To submit your favorite recipes to be included in the Garden of Friendship Recipe Book, please email them to Barbiel
Background graphics made especially for the Recipes Committee of the Garden of Friendship by Valatine