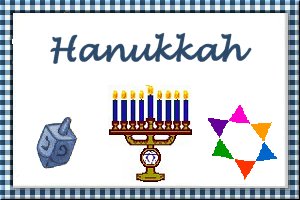 Tossed Greens with Grapefruit Vinaigrette
Submitted by: Barbiel
1 head leaf lettuce, torn into bite-size pieces
1 head escarole, torn into bite-size pieces
1 small head radicchio, thinly sliced
3/4 cup sliced red onion
2 pink grapefruits, peeled and cut into sections
1/2 cup pomegranate seeds, if desired
Mix lettuce, escarole, radicchio and onion in large serving bowl. Top with grapefruit sections and pomegranate seeds. Toss salad with vinaigrette just before serving. Makes 6 servings. To be served with:
Grapefruit Vinaigrette
3 tablespoons Olive or vegetable oil
2 tablespoons grapefruit juice
2 tablespoons seasoned rice vinegar
1 teaspoon Dijon mustard
1 garlic clove, finely chopped
Shake all ingredients in tightly covered container.

Whitefish Salad
Submitted by: Barbiel
1 4-pound smoked whitefish
5 stalks celery, strings removed
2 cups sour cream (approximately)
3 heaping tablespoons mayonnaise
freshly ground pepper to taste
2 tablespoons snipped fresh dill
2 tablespoons chopped parsley
Garnish: sprigs of fresh dill and/or parsley
Keeping the skin of the whitefish intact and the head still attached, carefully remove the bones from the whitefish and place the meat in a mixing bowl. Dice the celery and combine with the whitefish, along with 1 cup of the sour cream, the mayonnaise, and the pepper. Add the dill and parsley and as much more sour cream as is wanted. Stuff the mixture back into the skin of the whitefish, remaking the shape of a fish. Garnish with additional dill and parsley. Yield: 10 servings.

Mushroom Onion Matzo Kugel
Submitted by: Barbiel
3 cups matzo farfel
2 onions, chopped
1 pound mushrooms, chopped
2 tablespoons vegetable oil
salt and pepper to taste
1 pinch garlic powder
1 teaspoon dried dill weed

Preheat oven to 350°F (175°C). Grease an 8x12 inch baking dish. Place farfel in a colander and pour boiling water over it. In a large skillet, saute onions and mushrooms in vegetable oil. Stir in salt and pepper, garlic powder, and dill. Remove from heat and stir farfel into the skillet. Bake at 350°F (175°C) for 1 hour. Makes 4 servings.

To submit your favorite recipes to be included in the Garden of Friendship Recipe Book, please email them to Barbiel
Background graphics made especially for the Recipes Committee of the Garden of Friendship by Valatine