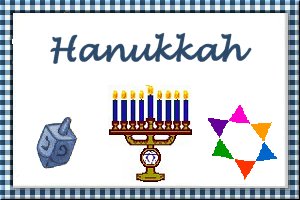 Swiss Cheese Quiche
Submitted by: Barbiel
Quiche
1 large onion, diced
2 large zucchini, sliced thin
3 tablespoons Olive oil
6 eggs, beaten
12 ounces Swiss cheese, diced
1 to 2 cups cream
salt and white pepper, to taste
Crust
1 1/2 cups flour
1 teaspoon salt
1/2 cup (1 stick) sweet butter
1/4 cup ice water
9-inch deep-dish pie pan
Prepare the Crust: Place dry ingredients in food processor. Cut butter into four chunks and mix using the metal blade. With machine running, slowly pour water through feed tube. Mix until ingredients form a ball of dough, approximately 2 to 3 minutes. Place dough on surface sprinkled with flour. Cover rolling pin with flour and roll dough into a circle large enough for pie pan. If dough tears, simply pat edges together with fingers. Cover half of dough circle with aluminum foil and fold remaining half over the foil. Repeat with a second piece of foil, so dough is folded into quarters. Lift folded dough and place over 25% of greased pie pan. Unfold dough so entire pan is covered. Pat into place. Trim excess dough from rim.
Prepare the Quiche: Preheat oven to 350°F. In a large saucepan, sauté onion and zucchini in Olive oil. Place onion mixture, eggs, cheese and salt in a two-quart measuring pitcher. Add cream until contents reach six cups. Pour into prepared dough in pie plate. Bake for 40 minutes or until crust browns, top of quiche turns light brown and custard feels firm. Serve immediately or freeze and reheat. Yield: 8 to 10 servings.

Cheese Latkes
Submitted by: KatjaGirl
1 potato Idaho small, boiled (3-4 oz) peeled
1 tablespoon butter
1/2 lb farmer cheese
2 tablespoons flour
2 egg yolks large
2 egg whites large
1/4 teaspoon cream of tartar or salt
1/2 teaspoon salt (up to 1 teaspoon for taste)
1/4 teaspoon pepper white
butter to fry
coarse salt in a dish
Sour cream
Sweet Wine of your choice
Grape Juice for the children
In a 2 quart bowl with a flat bottom mash the hot peeled boiled potato and butter, using a hand masher. Add the farmer cheese and mash some more until uniform. Then add egg yolks and mix smooth. (When you separate the eggs, put the egg whites into a bowl large enough to beat them in. Be sure the bowl and beater are free of any grease, as it would spoil the whites for beating.) I add the yolks at this point so as to allow the cheese to cool the potato. (If you are making the sweet version, add the sugar, cinnamon and vanilla along with the flour). Add the flour and mix smooth and uniform. Beat the egg whites to soft peaks, add the cream of tartar or salt, and continue beating till medium peaks. Stir 1/3 of the egg whites into the cheese mixture to soften it. Then fold the remaining egg whites into the cheese mixture. This should give you a mixture that is firm enough to fry. Set a non stick electric frying pan to 325°F or use a low to medium flame. Add a tablespoon of butter to the pan, let it melt and cover the bottom of the pan. Drop rounded tablespoons of the batter onto the pan, using 2 tablespoons, one to lift and one to push off the dough. . It will be like a soft cookie dough that holds it shape when dropped. Let the bottom fry without touching the pancake or trying to flatten it. Take your time. When a nice skin has developed on one side, turn it over gently using a spatula and a fork, and gently pat down the top of the pancake to spread it a little. These should be the size of a silver dollar pancake (3/8" x 2"). Fry on both sides in butter. Use the first pancake as a test for seasoning. They are somewhat bland, so I suggest that you see the following note. They are also very tender, and a trifle hard to handle compared to flour or potato pancakes, but you will catch right on.
Note 1: Sweet Version: Add 1-2 tablespoons sugar and a few drops of Vanilla extract, and a shake or two of cinnamon after the yolks. It ruins the Judith story, but the kids will like them better.
Note 2: Farmer Cheese: Farmer Cheese is a dry loaf of curds. It is dry enough to pick up in the hands, much dryer than cottage cheese. Often it is in the Deli Section instead of the Dairy Case. If you put regular (not creamed) cottage cheese in a strainer you can get some of the liquid out by pressing gently. If the mix turns out too loose, bind it with a little more flour or dry baby rice cereal.

Potato Latkes I
Submitted by: KatjaGirl
5-6 medium white potatoes, grated
1 medium yellow onion, grated
2 eggs, beaten
1/2 teaspoon pepper
1/2 teaspoon salt
3 tablespoons breadcrumbs or crushed crackers
1/4 cup oil for frying
cold Applesauce
Peel and grate potatoes. Put in strainer to drain away liquid. Peel onion. Grate into large bowl. Add beaten eggs, spices, and crumbs to onions. Beat well. Add grated and strained potatoes and mix. Set frying pan at medium heat. Add oil. When oil heats, add one large tablespoon of batter for each pancake. Cook 4-5 minutes on one side, flip, and cook another 4 minutes. Serve hot with a dish of cold Applesauce.

To submit your favorite recipes to be included in the Garden of Friendship Recipe Book, please email them to Barbiel
Background graphics made especially for the Recipes Committee of the Garden of Friendship by Valatine