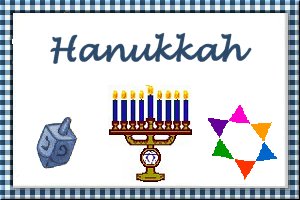 Yam Latkes
Submitted by: Praying Bear
2 cups (packed) coarsely grated peeled yams (red-skinned sweet potatoes)
1/2 cup chopped red bell pepper
3 tablespoons cornstarch
1 16-ounce can garbanzo bean (chickpeas), well drained
1 egg
2 teaspoons curry powder
1 teaspoon salt
1/4 cup chopped cilantro
2 teaspoons mustard seeds
8 tablespoons vegetable oil
Preheat oven to 325°F. Place baking sheet in oven. Combine yams and bell pepper in large bowl. Add cornstarch; mix. Puree garbanzo beans in processor to coarse paste. Add egg, curry powder and salt and blend. Place mixture in small bowl add cilantro and mustard seeds. Stir garbanzo mixture into yam mixture. Heat 6 tablespoons oil in large skillet over medium heat. Working in batches, drop 1 heaping tablespoon batter per pancake into hot oil. Using back of spoon, spread to 3-inch rounds. Cook until brown, about 3 minutes per side. Place on baking sheet in oven. Repeat with remaining batter, spooning off any liquid from surface of batter and adding more oil to skillet by tablespoonfuls as necessary.

Pommes Duchesse
Submitted by: Vadi
1 1/4 lb potatoes Idaho boil and peel, riced
1 each egg yolk
1 tablespoon butter (1/2 oz)
salt and pepper to taste
1 tablespoon or so Parmesan cheese to taste
Boil 3 medium Idaho potatoes in lightly salted water until they are easily pierced by a knife. Peel them and rice them. If you do not have a potato ricer, mash them well or rub through a wire strainer. You want 1 lb riced potatoes, about 2-1/2 cups. Mix in the butter (1/2 oz = 1 tablespoon) first and then the egg yolk (save the white for another use). Season with salt and pepper to taste. Some people like a pinch of nutmeg, freshly ground. These can be put through a pastry bag with a star tube to use as a border, or can be piped onto a lightly oiled cookie sheet and baked in a 400°F oven till nicely browned. If you are going to put them under the broiler and want them to brown quickly, beat an egg yolk with a pinch of salt and a tablespoon of water. Brush lightly with this egg wash.

Cheese Latkes Judith
Submitted by: Vadi
1 potato Idaho small (3 to 4 oz), boiled and peeled
1 tablespoon butter
1/2 lb farmer cheese
2 tablespoons flour
2 egg yolks large (see Note* for sweet version)
2 egg whites large
1/4 teaspoon cream of tartar or salt
1/2 teaspoon salt (up to 1 teaspoon for taste)
1/4 teaspoon pepper white
butter to fry
coarse salt in a dish
sour cream
sweet wine of your choice
grape juice (for children)
In a 2 quart bowl with a flat bottom mash the hot peeled boiled potato and butter, using a hand masher. Add the farmer cheese and mash some more until uniform. Then add egg yolks and mix smooth (when you separate the eggs, put the egg whites into a bowl large enough to beat them in. Be sure the bowl and beater are free of any grease, as it would spoil the whites for beating). I add the yolks at this point so as to allow the cheese to cool the potato (if you are making the sweet version, add the sugar, cinnamon and Vanilla along with the flour). Add the flour and mix smooth and uniform. Beat the egg whites to soft peaks, add the cream of tartar or salt, and continue beating till medium peaks. Stir 1/3 of the egg whites into the cheese mixture to soften it. Then fold the remaining egg whites into the cheese mixture. This should give you a mixture that is firm enough to fry. Set a non stick electric frying pan to 325°F or use a low to medium flame. Add a tablespoon of butter to the pan, let it melt and cover the bottom of the pan. Drop rounded tablespoons of the batter onto the pan, using 2 tablespoons, one to lift and one to push off the dough. It will be like a soft cookie dough that holds it shape when dropped. Let the bottom fry without touching the pancake or trying to flatten it. Take your time. When a nice skin has developed on one side, turn it over gently using a spatula and a fork, and gently pat down the top of the pancake to spread it a little. These should be the size of a silver dollar pancake (3/8" x 2"). Fry on both sides in butter. Serving size: about 15 Latkes, silver Dollar size.
Note: Use the first pancake as a test for seasoning. If they are somewhat bland and also very tender, and a trifle hard to handle compared to flour or potato pancakes, but you will catch right on.
*Note: For sweet version: Add some sugar, cinnamon and Vanilla to the mixture and follow the same instructions above.

To submit your favorite recipes to be included in the Garden of Friendship Recipe Book, please email them to Barbiel
Background graphics made especially for the Recipes Committee of the Garden of Friendship by Valatine