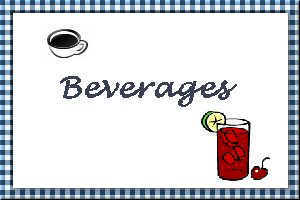 Seaman Punch
Submitted by: Barbiel
1/2 l dry White wine
100 ml Rum
1/2 l orange juice
3 slices candied orange
1 cinnamom
3 cloves
4 fennel seeds
75 g white candy sugar
Mix Rum, White wine and orange juice. Cut each candied orange slices in four parts, season with cinnamom, cloves, fennel seeds and candy sugar. Let it stay for at least three hours. Before serving remove cinnamom and cloves, then warm mixture (do not boil).

Hot Tomato Cocktail
Submitted by: Barbiel
46 oz. can vegetable juice
1 stalk celery, cut into 3" pieces
2 tablespoons brown sugar
2 tablespoons lemon juice
1 1/2 teaspoons prepared horseradish
1 teaspoon Worcestershire sauce
1/4 teaspoon Tabasco sauce
Combine all ingredients in 3-4 quart slow cooker. Cover and cook on low for 3-4 hours. Remove celery and discard. Serve hot. Makes 8 servings.

Beer Punch
Submitted by: Barbiel
1/2 cup sugar
1/4 cup Rum
2 bottles beer
1 stick cinnamon
4 eggs
Heat beer, sugar and cinnamon, stirring till sugar dissolves. Beat eggs till light. Slowly add Rum, beating all the time to prevent curdling. Take beer off heat, remove cinnamon stick and stir in beaten egg mixture. Serve punch hot in cups.

To submit your favorite recipes to be included in the Garden of Friendship Recipe Book, please email them to Barbiel
Background graphics made especially for the Recipes Committee of the Garden of Friendship by Valatine