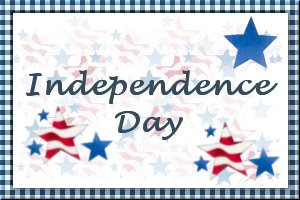 Bannock
Submitted by: Debra
2 cups flour
1/2 teaspoon salt
1 teaspoon baking powder
5 tablespoons bacon drippings
3/4 cup water
1/4 cup cooking oil
Sift together the dry ingredients, then mix in the bacon drippings and water. Heat the oil in a large, heavy skillet until a drop of water sizzles. Drop the batter from a teaspoon, flatten into cakes, and cook 3-5 minutes on a side or until well browned. Serve hot or cold.

Carrot Bread with Herbs
Submitted by: Barbiel

500 g wheat flour
2 teaspoons salt
30 g yeast (ferment for bread)
1 teaspoon sugar
250 ml warm milk
25 g melted butter
200 g rasped carrots (4 - medium size)
1 teaspoon parsley
1 teaspoon basil
some pepper to taste
Mixture flour, sugar and salt. Dissolve the yeast in 100 ml from the warm milk. Add to the dough. Sow. Add the rest of the ingredients. Sow. Let it rest for 30 minutes. Sow again. Let it rest for an hour. Sow again and let it rest for 30 min in a buttered form in oven. Bake for 45-50 minutes at 200°C.
Note: It tastes wonderful with sour cream!I

Cheese Load Pulls
Submitted by: Granny Margo
1 9-inch unsliced round loaf
8 slices of extra old cheddar slices (or slices of choice)

1/4 cup chopped chives or green onion
Slice loaf into 1-inch slices, cutting almost but not completely through bread. Turn loaf 90° and repeat slices creating small squares as pattern on top of bread. Place cheese slices between slices of bread (one direction only). Trim excess cheese and use for end slices. Sprinkle top with chives. Wrap loaf in heavy-duty aluminum foil and place on upper rack of barbecue. Close lid. Cook for 15 minutes on medium heat (this can also be cooked in oven at 400°F for 20 minutes and kept warm on bbg). To serve, unwrap and pull fingers starting at edge of loaf, working toward center. Makes 6 servings.

To submit your favorite recipes to be included in the Garden of Friendship Recipe Book, please email them to Barbiel
Background graphics made especially for the Recipes Committee of the Garden of Friendship by Valatine