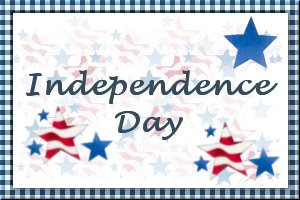 Bread Sticks
Submitted by: PrayingBear
2 (8 ounce) packages refrigerated dinner roll dough
1/4 cup margarine, melted
1 tablespoon garlic salt
1/4 cup grated Parmesan cheese
2 tablespoons sesame seeds
some fresh pepper to taste
Lightly grease one large baking sheet. Divide each roll in half. Roll dough between hands to make a 4 inch long stick. Place sticks on the prepared baking sheet. Brush lightly with egg white or melted butter or margarine. Sprinkle with garlic salt and pepper. Sprinkle with parmesan cheese and sesame seeds. Cover and allow to rise until doubled in size. Bake in a preheated 350°F (175°C) oven for 12 minutes or until golden brown. Makes one 4 inch long bread.
Note: Do not overbake as these burn easily on the bottom.

Strawberry Bread
Submitted by: PrayingBear
3 cups all-purpose flour
2 cups white sugar
1 teaspoon salt
1 teaspoon ground cinnamon
1 teaspoon baking soda
1 1/2 cups vegetable oil
4 eggs, beaten
1 teaspoon red food coloring
2 (10 ounce) packages frozen strawberries
(thawed and drained)
1 (8 ounce) package cream cheese
Preheat oven to 350°FF (175°C). Grease two 9x5 inch loaf pans. In a large mixing bowl, stir together the flour, sugar, salt, cinnamon and baking soda. Add oil, beaten eggs, food coloring. Mix well. Drain the strawberries and reserve 1/2 cup of the juice for the filling. Fold in the drained strawberries. Pour batter evenly into the prepared pans. Bake at 350°F (175°C) for 50 to 60 minutes, or until a toothpick inserted into the center of the loaf comes out clean. Let cool in the pan for 10 minutes, then remove to a wire rack to cool completely. In a medium mixing bowl, mix together the cream cheese with 1/2 cup of the reserved strawberry juice. Slice the loaf twice horizontally to make three layers. Spread the cream cheese mixture between the layers and reassemble the loaf. Wrap loaves in plastic and chill in the refrigerator to set the filling. Slice and serve chilled. Makes one bread.

Quick Cheese Bread
Submitted by: PrayingBear
1 3/4 cups all-purpose flour
1/4 cup white sugar
2 1/2 teaspoons baking powder
3/4 teaspoon salt
1 cup shredded Cheddar cheese
1 egg, beaten
3/4 cup milk
1/3 cup vegetable oil
Preheat oven to 400°F (200°C). Lightly grease a 9x5 inch loaf pan. In a large bowl, mix together flour, sugar, baking powder, salt and cheese. In another large bowl, beat together egg, milk and oil. Stir the flour/cheese mixture into the egg mixture, stirring until just moistened. Pour batter into prepared pan. Bake in preheated oven for 35 minutes, until a toothpick inserted into center of loaf comes out clean.

To submit your favorite recipes to be included in the Garden of Friendship Recipe Book, please email them to Barbiel
Background graphics made especially for the Recipes Committee of the Garden of Friendship by Valatine