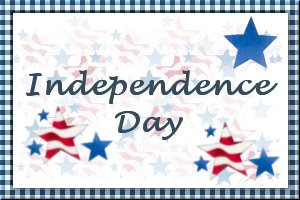 Quick Rolls
Submitted by: PrayingBear
1 1/4 cups warm water
1 pachage rapid rise yeast
1 teaspoon salt
2 tablespoons sugar
2 tablespoons oil
3 cups flour
Dissolve yeast in warm water. Add salt and sugar and stir until dissolved. Add oil and stir. Add flour and stir til well blended, then cover and let rise til double in size. Make into rolls and place in a greased 9x9" pan. Let rise again. Bake at 375°F about 20 minutes. Makes 1 dozen.

Grain Bread
Submitted by: Barbiel
2 1/2 cups (uncooked) stone-ground seven-grain hot cereal
(including cracked wheat, flaxseed, oats and other cracked grains)
2 cups boiling water
1/2 cup wildflower or other pale amber honey
2 tablespoons instant yeast
2 teaspoons salt
1 cup warm (110°F) water
about 4 cups bread flour
Put the cereal into a medium bowl, pour the boiling water over it, and set aside to soften for 15 minutes. In the bowl of an electric mixer or another large bowl, stir together the honey, yeast, salt and warm water with a wooden spoon. Using the paddle attachment or the spoon, beat in 3 cups of the bread flour, then beat in the softened grains, with their liquid, until you have a moist, soft, heavy dough. Switch to the dough hook and knead the dough for 8-10 minutes, adding about 1 cup more flour, until the dough is elastic and no longer sticky. Or turn the dough out onto a floured surface and knead by hand. Place the dough in a large oiled bowl and turn to coat. Cover with plastic wrap and let rise at room temperature until doubled in bulk, about 1 hour. Grease two 9 x 5 x 3-inch loaf pans or a large baking sheet and set aside. Punch down the dough and turn it out onto a floured surface. Knead it a few times. Divide the dough in half. Shape each portion into a regular or round loaf and put in the prepared loaf pans or on the baking sheet. Cover with plastic wrap and let rise in a warm spot until doubled in bulk, about 1 hour.Preheat the oven to 375°F. Bake the bread for 40 minutes, or until the loaves are a rich brown on top and sound hollow when tapped on the bottom; an instant-read thermometer inserted in the center should register 190 to 200°F. Transfer to a wire rack to cool. Makes 2 regular or round loaves.
Note: Any good stone-ground, seven-grain cereal will work well in this bread recipe.

Peanut Bread
Submitted by: Barbiel
1/2 cup sugar
3 teaspoons baking powder
4 cups bread flour
1/2 teaspoon salt
1 teaspoon baking soda
1 1/2 cups milk
1/2 cup corn syrup
1 cup ground raw peanuts
Preheat oven to 350°F. In a mixing bowl, mix the sugar, baking powder, flour, salt and soda. In another bowl, mix the milk and corn syrup. Pour the milk mixture into the flour mixture. Add in the peanuts. Form dough into a loaf and lay in greased and floured loaf pan. Bake 50 minutes or until tests for doneness. Makes 1 loaf.

To submit your favorite recipes to be included in the Garden of Friendship Recipe Book, please email them to Barbiel
Background graphics made especially for the Recipes Committee of the Garden of Friendship by Valatine