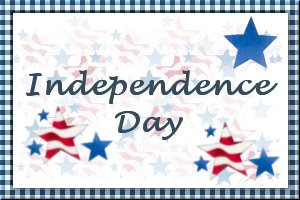 Candy Snake
Submitted by: Granny Margo
shoestring licorice
honey combs or fruit loop cereal
dried fruit, such as apricots
(or any your preference)
Tie a knot in the end of a piece of shoestring licorice. Color of your choice. Thread honey combs or fruit loops with favorite dried fruit, apricots are good. Finish with an apricot,strung lengthwise [for head] and currents for eyes. Split licorice at end to make forked tounge. This is simple and keeps the kids busy while you are getting ready for picnic or party; and they have made somthing to give to the other guests themselves. Be sure they keep one for themselves.

Peanut Butter Cookies
Submitted by: Cricket
1 cup peanut butter (plain or crunchy)
1 cup sugar
1 egg
1 teaspoon vanilla
1 cup chocolate chips (optional)
dash of pepper (optional)
Thoroughly mix all ingredients together. Roll into large walnut-sized balls. Press down on cookie sheet with the back of a fork to make crosshatch design. Bake for 7-10 minutes at 350°F. Makes 18-24 cookies.

Banana Cookies
Submitted by: Barbiel
1/2 cup butter
1 cup packed brown sugar
2 eggs
1 cup mashed bananas
2 cups all-purpose flour
2 teaspoons baking powder
1/4 teaspoon baking soda
1/4 teaspoon salt
1/2 teaspoon ground cinnamon
1/4 teaspoon ground cloves
1/2 cup chopped walnuts
dash of ground pepper (optional)
In a medium bowl, cream together the butter and brown sugar. Beat in the eggs and mashed banana. Sift together the flour, baking powder, baking soda, salt, cinnamon, pepper and cloves. Blend into the banana mixture. Stir in the nuts. Cover, and chill for at least 1 hour. Preheat the oven to 375°F (190°C). Lightly grease cookie sheets. Drop dough by rounded teaspoons onto the prepared cookie sheets. Bake for 8 to 10 minutes in the preheated oven, or until no imprint remains when touched. Cool on wire racks. Makes 2 1/2 dozen cookies.

To submit your favorite recipes to be included in the Garden of Friendship Recipe Book, please email them to Barbiel
Background graphics made especially for the Recipes Committee of the Garden of Friendship by Valatine