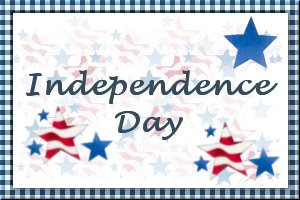 White Chocolate and Macadamia Nut Chippers
Submitted by: Barbiel
2 cups flour
1 teaspoon baking soda
1/2 teaspoon salt
1 cup butter or margarine, softened
3/4 cup granulated sugar
3/4 cup brown sugar, firmly packed
1 egg
1 teaspoon vanilla extract
12 ounces (2 cups) white chocolate chips, or bulk white chocolate cut into 1/4" chunks
1/2 cup macadamia nuts, coarsely chopped
1/2 cup coconut (optional)
Preheat the oven to 375°F. In a large mixing bowl, combine the flour, baking soda, sugars, and egg until fluffy. Stir in the dry ingredients and blend in the vanilla. Gently stir in the chocolate, nuts, and coconut. Drop by tablespoonfuls onto ungreased baking sheets, spacing cookies a few inches apart. Bake for 8 to 10 minutes, or until cookies are golden brown. Cool slightly, then remove to wire racks to cool completely. Yield: 2 1/2 dozen.
Note: For a special treat, make 6-inch cookies and serve warm with ice cream. You can substitute 1 cup semisweet chocolate chips for 1 cup of the white chocolate chips, and use almonds instead of macadamias.

Mocha Dreams
Submitted by: Barbiel
2 1/2 cups flour
1/2 teaspoon baking powder
1/4 teaspoon salt
1 cup unsalted (sweet) butter
1 cup brown sugar
1 teaspoon vanilla extract
1 tablespoon instant coffee granules
12 ounces (2 cups) semi-sweet chocolate chips
1 cup chopped pecans or walnuts
Preheat the oven to 350°F. Sift together the flour, baking powder, and salt; set aside. In a large mixing bowl, cream together the butter and brown sugar. Blend in the vanilla and coffee granules. Add the sifted ingredients to the creamed mixture and blend well. Stir in the chocolate and the nuts. Drop by teaspoonfuls onto lightly buttered baking sheets, spacing well apart. Bake at 350°F for 8 to 10 minutes, or until cookies are lightly browned. Cool slightly before removing from baking trays. Yield: About 5 dozen.
Note: Coffee and chocolate have a natural affinity, and this recipe for eggless, coffee-flavored cookies capitalizes on the mutual attraction. Because these cookies don't spread, they're a good choice when you need a lot of small, bite-sized cookies.

Pizzelle
Submitted by: Barbiel
3 eggs
3/4 cup white sugar
1/2 cup butter, melted
1 tablespoon vanilla extract
1 3/4 cups all-purpose flour
2 teaspoons baking powder
In a large bowl, beat eggs and sugar until thick. Stir in the melted butter and vanilla. Sift together the flour and baking powder, and blend into the batter until smooth. Heat the pizzelle iron, and brush with oil. Drop about one tablespoon of batter onto each circle on the iron. You may need to experiment with the amount of batter and baking time depending on the iron. Bake for 20 to 45 seconds (375°F) or until steam is no longer coming out of the iron. Carefully remove cookies from the iron. Cool completely before storing in an airtight container. Makes 2 dozen.
For Chocolate Pizzelles: add 1/4 cup cocoa sifted together with flour and baking powder, 1/4 cup more sugar and 1/4 teaspoon more baking powder. For the chocolate mixture, the iron must be well oiled to start and then brush on more as needed.
Note: This recipe calls for a batter-like dough and is baked on a pizzelle iron. Powdered sugar adds an elegant touch. In the Italian version, vanilla is replaced by anise. Chocolate may also be used.

To submit your favorite recipes to be included in the Garden of Friendship Recipe Book, please email them to Barbiel
Background graphics made especially for the Recipes Committee of the Garden of Friendship by Valatine