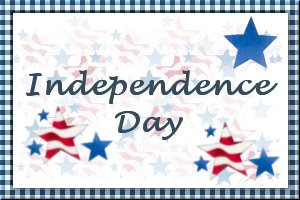 Avocado Vegetable Dip
Submitted by: Betty G
2 large ripe avocados
1/2 cup each: raw broccoli, cauliflower, and celery, finely chopped
2 tbablespoons lime or lemon juice
1 (6 oz.) package Italian or Caesar salad dressing mix
1/4 teaspoon liquid hot pepper or Tabasco sauce
1/2 cups Sour cream
1 carrot, shredded
2 green onions, finely chopped
Peel, pit and mash the avocados. Mix in the lime juice, then sprinkle in the dry dressing mix, stir to blend. Also stir in the Sour cream, carrot, green onions, broccoli, cauliflower, celery and pepper seasoning. Cover for at least 2 hours or as long as overnight. Makes 4 cups.
Note: For a dip, serve with tortilla chips and crisp celery, carrot sticks, zucchini slices, broccoli or cauliflower florets.
For a salad dressing, thin each cup of dip by stirring in 6 to 8 tablespoons milk. Spoon dressing over salad and toss to blend.

Salsa and Chips
Submitted by: Merribuck
4 ripe tomatoes or 4 plum tomatoes, cored and roughly chopped
1/2 medium onion, finely chopped (about 3 tablespoons)
1 jalapeno (or to taste), minced
1/4 cup chopped fresh coriander (cilantro)
kosher salt and freshly ground black pepper, to taste
Tortilla Chips (recipe below)
In a small bowl, mix together the tomatoes, onion, jalapeno and coriander. Season with salt and pepper. Cover with plastic wrap and set aside for 1 hour. Serve with Tortilla Chips.
Tortilla Chips:
vegetable oil for frying
twelve 6-inch corn tortillas (preferably white)
fine salt
Pour the oil into a large heavy-bottomed pot to a depth of about 2 inches. Place a deep-frying thermometer in the pot. Heat the oil over medium heat to 360°F. Meanwhile, stack the tortillas, and cut the pile into sixths to make chips. Raise the heat to high. Working in batches, fry the chips, turning them with a skimmer or slotted spoon, until golden brown, about 2 minutes. Using a slotted spoon, transfer the chips to a paper towel-lined pan to drain. (Return the oil to the proper temperature between batches). Cool and season with salt. Serve. Yield: 4 to 6 servings

Honey Barbeque Sauce
Submitted by: Praying Bear
1 bottle your favorite barbeque sauce
1/3 cup honey
1/8 teaspoon garlic powder
Empty barbeque sauce into a mixing bowl. Add garlic powder, and blend well, then blend inhoney. Brush on meat as desired.
Note: I got this recipe from my husband Jerry. It is great on chicken, burgers or even hot dogs.

To submit your favorite recipes to be included in the Garden of Friendship Recipe Book, please email them to Barbiel
Background graphics made especially for the Recipes Committee of the Garden of Friendship by Valatine