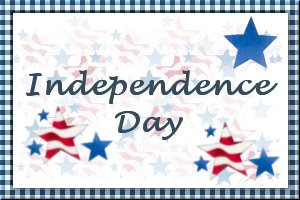 Georgia Peach
Submitted by: Barbiel
1 1/2 oz. Peach Schnapps
1/2 oz. Grenadine
2 oz. Sour mix
Blend with ice, Garnish with Peach slice and lemon wheel. Serve immediately.

Dirty Martini
Submitted by: Barbiel
1 1/2 oz. Gin or Vodka
splash of Olive juice
dry Vermouth (if desired)
olives to garnish
Stir over ice. Strain into a chilled cocktail glass. Garnish with olives.
Note: Olives stuffed with anchovies, or ones that you stuff yourself with blue cheese, smoked salmon, etc are a delight in this drink. Stick to Vodka when using these though as it has the most neutral flavor of any spirit and is least likey to interfere with the taste of the drink and garnish.

Watermelon Martini
Submitted by: Merribuck
1 cup watermelon, seeded and diced
1 1/2 ounces Absolut Kurant
1 tablespoon triple sec
1 tablespoon Rose's lime juice
1 tablespoon Crème Cassis
pickled watermelon rind for garnish
Puree diced watermelon in a food processor. Strain through a fine mesh sieve. Fill martini shaker with ice. Add all ingredients and shake vigorously. Strain into chilled martini glass and garnish with pickled watermelon rind. Yield: 1 drink.

To submit your favorite recipes to be included in the Garden of Friendship Recipe Book, please email them to Barbiel
Background graphics made especially for the Recipes Committee of the Garden of Friendship by Valatine