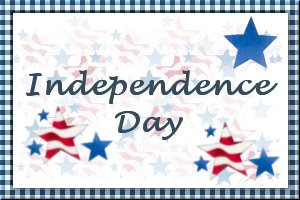 Blazing Glory Raspberry Chicken Breasts
Submitted by: Betty G.
2 tablespoons McCormick Grill Mates Roasted Garlic Montreal Chicken Seasoning
1/2 cup water
1/3 cup white wine vinegar
2 teaspoons cornstarch
1/2 cup raspberry preserves
2 pounds boneless chicken breasts

In a small saucepan, blend first 4 ingredients until cornstarch is completely dissolved. Bring to a boil, stirring constantly over medium heat until mixture thickens (about 4 minutes). Add preserves; stir until melted. Remove saucepan from burner and allow mixture to cool completely. Place chicken in a resealable plastic bag. Reserve 1/3 cup marinade; pour remaining marinade over chicken; close bag and turn to coat. Refrigerate 30 minutes. Remove chicken from marinade. Place on charcoal or gas grill over medium heat. Grill 10-12 minutes or until done, turning occasionally and basting with reserved marinade. Makes 6 servings.

Sosaties
Submitted by: KatjaGirl
1 kg lamb cut into 1-inch pieces
500 g pork cut into 1/2-inch cubes
1 garlic clove, peeled
salt and pepper
4 tablespoons oil
1 cup onions, chopped
1 tablespoon curry powder
1 clove garlic, minced
2 tablespoons sugar
1 tablespoon tamarind paste
2 cups white vinegar
2 tablespoon apricot jam
2 tablespoons cornstarch dissolved in
2 tablespoons red wine
1/2 pound dried apricots
1/2 cup dry sherry
Place the lamb and pork pieces in a large bowl that has been rubbed with the clove of garlic. Season with salt and pepper, and toss. In a saucepan, heat the oil. Add the onions and sautè for 5-6 minutes, then add the curry powder and garlic. Sautè for another minute. Add the sugar, tamarind paste, vinegar, and jam and stir well. Stir the cornstarch mixture and add it to the onions, and cook, stirring constantly, until it thickens. This should take about 3 minutes. Cool, then add to the meat and toss well. Marinate for 2-3 days. One day before preparing the sosaties, combine the dried apricots and sherry in a small bowl, cover, and let sit overnight in the refrigerator. Drain meat from sauce and reserve. Thread lamb, pork, and apricots on skewers. Grill over charcoal until browned on all sides. Serve with heated marinating sauce.

Kingklip Kabobs on Tropical Paradise
Submitted by: KatjaGirl
600 g kingklip fillets, skinned and cubed
3 ml spice for fish
2 bananas sliced
410 g peaches, or mangos, tinned
25 ml butter
15 ml rum

Lemon Hollandiaise Sauce:
25 ml well flavoured stock
25 ml lemon juice
10 ml lemon rind
3 egg yolks
185 g butter
5 ml green bottled peppercorns
Thread the kingklip onto small skewers or toothpicks. Sprinkle with spice for fish. Dot with about 15 ml of the butter and place under a hot grill, turn frequently to ensure kebabs are cooked evenly. Melt remaining butter in a small pan, sauté bananas and peaches, pour over rum and flambé. To flambé quickly light a match and put it to the juices in the pan, they should flame.
Lemon Hollandaise Sauce:
Combine stock, lemon juice, rind and egg yolks in a bowl or top of a double boiler. Place over boiling water and whisk until the mixture has thickened. Using a whisk, whisk in small cubes of the butter one at a time, whisk until the butter has melted before adding more butter. This will take about 10 minutes. Add peppercorns. Divide the fruit between the serving plates, top with kebabs and pour over the sauce. Garnish with small umbrellas or fresh flowers.

To submit your favorite recipes to be included in the Garden of Friendship Recipe Book, please email them to Barbiel
Background graphics made especially for the Recipes Committee of the Garden of Friendship by Valatine