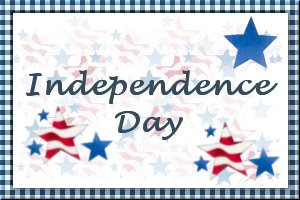 Barbequed Ribs
Submitted by: Barbiel
3 to 4 lbs. ribs, cut in pieces
1 cup tomato paste
1 teaspoon salt
1 large onion
1/3 cup Worcestershire sauce
1 teaspoon chili powder
1 1/2 cup coffee
2 cups water
1 lemon
1/8 teaspoon liquid smoke
Place ribs in roasting pan, meat side up. On each piece place a slice of lemon and thin slice of onion. Roast in oven at 450°F for 30 minutes. Combine remaining ingredients, bring to a boll and pour over ribs. Reduce to 350°F. Bake until tender, about one hour. Baste ribs every 15 minutes. Serves 4-6.

BBQ Sausage and Peppers
Submitted by: CajunSue
2 pounds spicy Italian sausage, sliced
1 large red bell pepper, cut into large chunks
1/4 pound jalapeno peppers, cut into large pieces
1 large red onion, cut into chunks
1 (12 fluid ounce) can beer
1/2 pound sliced Provolone cheese
Place sausage, red bell pepper, jalapeno peppers, and red onion in a large bowl. Pour in beer. Cover, and marinate in the refrigerator at least 1 hour. Preheat an outdoor grill for high heat, and lightly oil grate. Alternately thread sausage, red pepper, jalapenos, and onion onto skewers. Cook on the prepared grill until sausage is evenly brown and vegetables are tender. Melt provolone cheese over the hot ingredients during the last few minutes of cooking. Makes 4 servings.

Barbeque Roasted Salmon
Submitted by: LadyLynda
1/3 cup pineapple juice
1/4 cup fresh lemon juice
4 - 6 salmon fillets
1/4 cup brown sugar
1 tablespoon chili powder
1 tablespoon lemon zest
1 teaspoon ground cumin
1/2 teaspoon ground cinnamon
1/2 teaspoon salt
Combine pineapple juice, lemon juice and salmon fillets in a bag and seal. Marinate in the refrigerator for an hour. Remove salmon and discard juices. Combine next 6 ingredients and mix well. Rubmixture on each fillet. Place fillets in a baking dish coated with cooking spray. Bake at 400°F for 12--15 minutes until fish is flaky. Serve with fresh lemon slices. Makes 4 servings.

To submit your favorite recipes to be included in the Garden of Friendship Recipe Book, please email them to Barbiel
Background graphics made especially for the Recipes Committee of the Garden of Friendship by Valatine