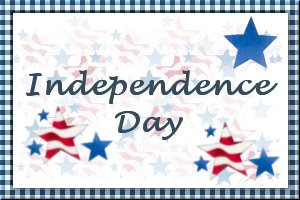 Baked Beans
Submitted by: Cricket
3 cans of pork and beans
1 large onion, diced
1 large bell pepper, diced
1/2 cup brown sugar
1-1/2 cup barbeque sauce
1 long link of smoked sausage, sliced thin
Mix all ingredients together and pour into a greased casserole dish. Bake at 375°F for 45 minutes to an hour. Makes 4 servings.

Ratatouille
Submitted by: Cricket
2 tablespoons Olive oil
1 large onion, chopped
3 cloves garlic, minced
3 cups eggplant, chopped
3 cups zucchini, chopped
3 tomatoes, chopped
1/2 cup parsley, chopped
1 cup water
salt and pepper
1 pound penne pasta
1 cup Parmesan cheese, grated
Heat Olive oil in large pot. Cook onion and garlic in olive oil until tender. Add eggplant and simmer for 10 minutes. Add zucchini, tomatoes, parsley and about 1 cup of water. Add salt and pepper to taste. Simmer on low/medium heat for about 30 minutes until vegetables are tender, stirring frequently. You may need to add just a little more water as the dish cooks down. Meanwhile cook pasta according to package directions until just al dente. Drain pasta and spoon into bowls. Spoon ratatouille over pasta and sprinkle on cheese. Makes 4 servings.

Chicken Kababs
(A Special Indian Preparation of Dry Chicken)
Submitted by: Boomboom
500 g boneless chicken (cut into 3/4 inch cubes)
50 g curd (without water)
1 tablespoon onion paste
2 tablespoons dried onion paste
2 teaspoons Garam masala powder
2 teaspoons Coconut paste
1 tablepoon Chaat masala
2 teaspoons red chilly powder
some oil
salt to taste
Mix all the above except salt and oil and marinade for 3-4 hrs. Mix salt and oil, put on seekh (skewers) and grill it till turns golden red. Sprinkle some Chaat Masala (spices). Serve with onion rings, lemon pieces and sauce. Serves 4.

To submit your favorite recipes to be included in the Garden of Friendship Recipe Book, please email them to Barbiel
Background graphics made especially for the Recipes Committee of the Garden of Friendship by Valatine