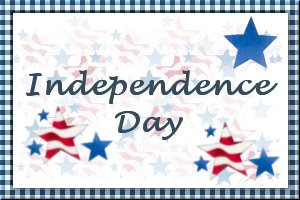 Kadai Chicken
(Another yummy Indian spicy Chicken preparation)
Submitted by: Boomboom
500 g chicken pieces (boneless preferably)
3/4 cup oil
1/2 teaspoon Jeera (cumin)
2 Tejpatta (bay leaves)
2 dried red chillis
Garam Masala (dry scented spice mixtures)
4 cloves
1 Bari ilaayachi (big cardamom)
2 Chhotee ilaayachi (small cardamom)
1 inch thin strip Daalchini (cinnamon)
2 medium size onions
1 heaped tablespoon Ginger garlic paste
1 tablespoon chopped Dhania Patta (coriander leaf)
Powdered spices
1 teaspoon Haldi powder (turmeric)
1 teaspoon Jeera powder (cumin)
1 teaspoon Dhania powder (coriander)-
1 teaspoon Red Chilly powder
1 teaspoon Garam masala powder
1 teaspoon Tandoori masala powder (optional)
salt to taste
1 liter water
1 tablespoon Desi ghee
Wash the chicken thoroughly. Heat oil in a non stick kadai, put jeera, tejpatta, and dried red chilly. When the Jeera begins to splutter, add garam masala, onion and saute for sometime over medium flame for 2 minutes. Add ginger garlic paste, powdered masalas, chicken, salt and sauté everything for 2 minutes. Put the flame to minimum. Put 1 tbsp desi ghee and cover the lid of the vessel. Open the vessel after every 10 minutes, sauté and cover again. After 30 minutes, start testing whether or not the mutton is cooked. It usually takes 30-45 minutes to cook chicken this way as we are not putting water. It is cooking in its own steam and the water provided by cooking onion with it. Garnish with chopped dhania patta. Add 1 tablespoon desi ghee when chicken is cooked. Serve warm with pulaao or garma garam pooris/ parathas/roti. Makes 4 servings.

Barbequed Chicken and Beef Kabobs
Submitted by: LadyLynda
1 pound lean tender beef cut into 1-inch cubes
1 pound chicken breasts cut into 1-inch cubes
1/4 cup Olive oil
1 clove garlic
2 tablespoons dry Sherry
2 tablespoons Soy sauce
salt to taste
1 small bottle Italian dressing
2 onions, quartered
1 pint cherry tomatoes
1 pound fresh mushrooms
2 yellow, red or green peppers
(or a combination of each sliced)
1-15 ounce can pineapple chunks, drained
Place beef cubes in the mixture of Olive oil, garlic, dry sherry and soy sauce and marinate for at least 1 hour. Place chicken cubes in the Italian dressing and allow to marinate at the same time as the beef. When the meat is finished marinating, place on skewers alternating with vegetables. Brush on the remaining Italian dressing and grill over medium-high heat to desired doneness. Makes 4-6 servings.
Note: The wonderful blend of colors and flavors makes for a main course that is both attractive and tasty. You can also get creative with the ingredients. For example, fresh zucchini slices can be used on the Kabobs along with very thin slices of red potatoes. You can also add different meats to the mix such as large shrimp, scallops and firm fish like tuna.

Greens and Fish
Submitted by: Barbiel
1/2 pound chard
1/2 pound spinach
few leaves of sorrel
one garlic clove
2 pounds thin fish fillets
crusty bread
Place the greens and one peeled, crushed garlic clove in a pot and cook for ten minutes, then chop. Add the fish, and cook for 10-15 minutes until done, no longer. Place piece of crusty bread on a plate and serve the fish and the chopped greens beside one another with the liquid. Serves 4.

To submit your favorite recipes to be included in the Garden of Friendship Recipe Book, please email them to Barbiel
Background graphics made especially for the Recipes Committee of the Garden of Friendship by Valatine