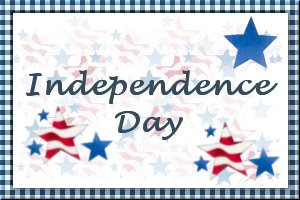 Potato Barbeque
Submitted by: Wolfmama
1 pound ground beef
1/4 cup chopped onions
1 teaspoon salt
1 egg
1 cup grated raw potato
pepper to taste (optional)
Mix together and form into patties. Cook on barbeque grill on each side until done. Serves 4.

Chuck Wagon Stew
Submitted by: Wolfmama
2 lbs beef chuck, cut in cubes
4 cups water
1 medium onion, sliced
1 clove garlic, sliced
1 tablespoon salt
1 teaspoon sugar
1/2 teaspoon pepper
1 teaspoon Worcestershire
1 tablespoon lemon juice
1/2 cup cut celery
6 carrots, quartered
1/2 lb small white onions or one 1lb can drained
3 potatoes, quartered
2 or 3 tomatoes, cut in wedges
Trim excess fat from beef; heat fat in Dutch oven. Brown meat slowly on all sides in hot fat. Add water, sliced onion and seasonings. Cover, simmer (don't boil) 2 hours, stirring now and then to keep from sticking. Add vegetables except tomatoes and cook, covered 20 minutes. Add tomatoes and cook 15 minutes longer or until meat and vegetables are done. Skim fat from stew. To thicken liquid: put 4 tablespoons flour in small bowl, slowly stir in 1/2 cup cold water, mixture must be smooth. Stir into stew, cook and stir until thickened. Cook 5 minutes more. Roll out one half, keeping the other chilled until you're ready to roll it. Roll dough 1/8 inch thick. Cut and put on greased cookie sheet. Sprinkle lightly with sugar. Bake in moderate oven at 375°F for 12 minutes. Serves 4.

Spicy Chicken Wings
Submitted by: JoyC
chicken wings (as many as you want)
Blue Cheese Dip (recipe below)
Cut up some chicken wings at the two joints. Save the very end for soup, use the two with meat on them. Start the Grill on low. In a small stainless bowl mix equal amounts of Hot Pepper Sauce (not the same thing as Tobasco) and unsalted butter. Put the mix on the grill to melt the butter. Start cooking the wings on low. They have to cook from the heat generated by the coals, not from the flames. Turn the wings over every 5 to 10 minutes. As they start to take on some color dip them into the melted butter hot pepper mix before turning them over. Warning - They will flare up as the butter drips onto the coals. You want to cook them with the indirect heat of the coals, not the flames. Keep moving them from the flames as necessary or they will burn. Once they become golden brown (usually four dips and turnings) cut one to see it is cooked through and serve with Blue Cheese Dip. Serves as many as you want.
Blue Cheese Dip - equal amounts of crumbled blue cheese and blue cheese dressing, let it sit a few hours to mix.

To submit your favorite recipes to be included in the Garden of Friendship Recipe Book, please email them to Barbiel
Background graphics made especially for the Recipes Committee of the Garden of Friendship by Valatine