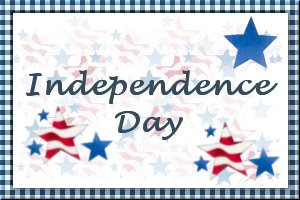 Fosterburger
Submitted by: Merribuck
as many hamburgers as you need
chunky Blue Cheese Dressing
extra blue cheese, crumbled
4-6 leaves of arugula per patty
whole wheat buns
salt and pepper to taste
Put sufficient blue cheese dressing in a bowl. Add additional blue cheese, crumbled into small pieces, to taste. Wash and shake arugula. Cook hamburgers. Place arugula on a bun. Then place hamburger on bun. Spoon Blue Cheese Dressing over top. Season with slat and pepper. Serves as many as you want.
Note: For the supreme burger, bacon may be added to the dressing or simply put over the cheese dressing!

Home-Made Big Macs
Submitted by: Merribuck
1 1/2 pounds ground beef, 80 percent lean
1/2 cup water
4 slices American cheese
4 sesame seed hamburger buns
(we prefer whole wheat)
salt and pepper
In a large bowl place ground beef. Add 1/2 cup water, salt and pepper. Mix until all of the water is incorporated into the ground beef (this will make the hamburgers moist and juicy). Shape into 4 patties and grill to desired doneness. Top each patty with 1 slice American cheese. If desired, toast buns. Place patty on bottom bun. Add the special sauce and serve. Serves 4.

Steak with Spice Paste
Submitted by: Merribuck
1 tablespoon cracked black peppercorns
1 tablespoon ground white pepper
1 tablespoon coarse salt
4 garlic cloves, minced or pressed
1 1/2 teaspoons mustard seeds, cracked in mortar
4 6 ounce beef tenderloin steaks
1 1/2 teaspoons dried Mexican Oregano, crushed
(or regular)
1 teaspoon ground cumin seeds
1 teastpoon ground coriander
1/2 teaspoon dried crushed red pepper
1/4 cup Olive oil
Combine all ingredients but steak in small bowl. Rub mixture over both sides of steaks. Cover and refrigerate at least 1 hour and up to overnight. Prepare barbecue or preheat broiler. Grill or broil steak to desired doneness, about 4 minutes per side for medium rare. Yield: 4 servings.

To submit your favorite recipes to be included in the Garden of Friendship Recipe Book, please email them to Barbiel
Background graphics made especially for the Recipes Committee of the Garden of Friendship by Valatine