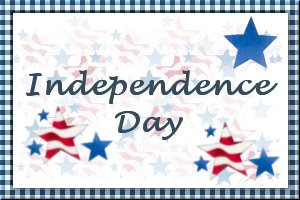 Slow Cooker Lasagna
Submitted by: Vadi
1 pound lean ground beef
1 onion, chopped
2 teaspoons minced garlic
1 (29 ounce) can tomato sauce
1 (6 ounce) can tomato paste
1 1/2 teaspoons salt
pepper to taste (optional)
1 teaspoon dried oregano
1 (12 ounce) package lasagna noodles
12 ounces cottage cheese
1/2 cup grated Parmesan cheese
16 ounces shredded Mozzarella cheese
In a large skillet over medium heat cook the ground beef, onion, and garlic untill brown. Add the tomato sauce, tomato paste, salt, and oregano (add pepper, if desired)and stir until well incorported. Cook untill heated through. In a large bowl mix together the cottage cheese, grated Parmesan cheese, and shredded Mozzarella cheese. Spoon a layer of the meat mixture onto the bottom of the slow cooker. Add a double layer of the uncooked lasagna noodles. Break to fit noodles into slow cooker. Top noodles with a portion of the cheese mixture. Repeat the layering of sauce, noodles, and cheese until all the ingredients are used. Cover and cook on low heat in slow cooker for 6 to 8 hours.

Apricot-Glazed Spareribs
Submitted by: Lady Lynda
6 pounds pork spareribs cut into 2-rib portions
4 cloves garlic, crushed
1 cup apricot preserves
1/4 cup chopped onion
1/4 cup ketchup
2 tablespoons firmly packed brown sugar
1 tablespoon oil
1 teaspoon soy sauce
1 teaspoon ginger
1/2 teaspoon salt
Early in day or day ahead: In very large saucepot or Dutch oven, combine pork spareribs and garlic; cover with water. Over high heat, heat to boiling. Reduce heat to low;
cover and simmer 1 hour or until spareribs are fork-tender. Remove ribs to platter. Cover and refrigerate. Meanwhile, prepare apricot glaze: combine apricot preserves, onion, ketchup, brown sugar, oil, soy sauce, ginger and salt in small saucepan. Mix well. Heat to boiling. Boil 1 minute. Cover and refrigerate apricot glaze. About 1 hour before serving: heat grill. When ready to barbecue, place cooked spareribs on grill over medium heat. Cook 12 to 15 minutes or until heated through, turning spareribs often. Brush occasionally with apricot glaze during last 10 minutes of cooking. Makes 6 servings.
Note: A perfect glaze for barbecuing ribs!

Barbecued Pork Chops
Submitted by: Lady Lynda
8 lean pork chops
1/2 cup ketchup
1 teaspoon salt
1 teaspoon celery seed
1/2 teaspoon ground nutmeg
1/3 cup distilled white vinegar
1 cup water
1 bay leaf
Preheat oven to 325°F (165°C). In a skillet, heat a small amount of oil and brown both sides of the pork chops. In a bowl combine ketchup, salt, celery seed, nutmeg,
vinegar, water, and bay leaf; Pour over chops. Bake in oven for 90 minutes. Turn chops once during baking. Makes 6 servings.

To submit your favorite recipes to be included in the Garden of Friendship Recipe Book, please email them to Barbiel
Background graphics made especially for the Recipes Committee of the Garden of Friendship by Valatine