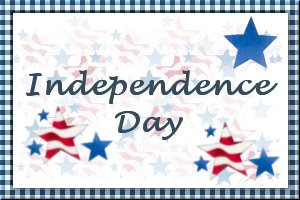 Frozen Lemonade Pie
Submitted by: Miss Bonnie Buttercup
1 graham cracker crust
1 can Eagle Brand milk
1 small can frozen lemonade
1 large carton Cool Whip
Cool Eagle Brand milk. Beat real well (it will not get much thicker). Add lemonade right from the freezer. Beat until real thick and fold in the Cool Whip. Pour into crust and refrigerate for about 1 hour. Will keep for a week. This recipe is very simple and is good as a light treat after a heavy meal.

Bread Pudding
Submitted by: KatjaGirl
6 slices day-old bread
2 tablespoons butter, melted
1/2 cup raisins (optional)
4 eggs, beaten
2 cups milk
3/4 cup white sugar
1 teaspoon ground cinnamon
1 teaspoon vanilla extract
Preheat oven to 350 degrees. Break bread into small pieces and put in 8 inch square baking pan. Drizzle melted butter or margarine over bread. If desired, sprinkle with raisins. In a medium mixing bowl, combine eggs, milk, sugar, cinnamon, and vanilla. Beat until well mixed. Pour over bread, and lightly push down with a fork until bread is covered and soaking up the egg mixture. Bake in the preheated oven for 45 minutes, or until the top springs back when lightly tapped. Serves 12.

Apple Bake
Submitted by: Betty G.
CRISCO Butter Flavor No-Stick Cooking Spray
5 cups golden delicious or roman beauty apples, sliced and peeled
2 tablespoons orange juice, or apple juice
1/2 cup light brown sugar, firmly packed
1/4 cup all-purpose flour
1/2 teaspoon cinnamon
1/4 cup Butter Flavor CRISCO all-vegetable shortening, or 1/4 Butter Flavor CRISCO Stick
2 tablespoons chopped pecans, optional
Heat oven to 375 degrees. Spray 11-3/4 inch x 7-1/2 inch x 2 inch glass baking dish with Crisco Butter Flavor Cooking Spray. Arrange apples evenly in dish. Drizzle with orange juice or apple juice. Spray generously with cooking spray. Combine brown sugar, flour and cinnamon. Mix in Butter Flavor Crisco Shortening until crumbly. Spoon over apples. Sprinkle with pecans, if used. Spray generously with cooking spray. Bake at 375 degrees for 35 minutes until apples are tender. Cool slightly. Serve warm either plain or topped with vanilla ice cream or whipped cream.

To submit your favorite recipes to be included in the Garden of Friendship Recipe Book, please email them to Barbiel
Background graphics made especially for the Recipes Committee of the Garden of Friendship by Valatine