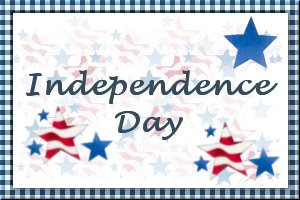 Picnic Salad
Submitted by: Grammajan
2 cups cooked chicken, diced
3/4 cup canned corn, drained
1/4 lb small mushrooms, wiped clean and thinly sliced.
1 large avocado, peeled pitted and chopped.
2 peaches peeled pitted and chopped (optional)
2 cups of cooked long grain rice
2 shallots finely chopped or a spring onion
1 tablespoon of fresh parsley chopped finely or just in small sprigs (to personal taste)
pepper and salt to taste
Place all ingredients in a large bowl then make dressing listed below. Serve with Picnic Salad Dressing
Picnic Salad Dressing
3/4 cup mayonnaise
1/4 cup of half and half or light cream
1 tablespoon of lemon juice
(if using apple add this to the apple and leave out of dressing)
2 teaspoons of curry powder
1 teaspoon of salt
1/2 teaspoon of black pepper
pinch of cayenne pepper
Beat mayonnaise, half and half (or cream) and lemon juice with a wooden spoon. Add the curry powder, salt, pepper and cayenne and stir well to blend. Add to all the salad ingredients and chill in refrigerator for at least one hour before serving, tossing occasionally to make sure everything is covered equally.
Note: You may substitute:
2 peaches peeled pitted and chopped for 1 apple peeled and chopped and covered with lemon juice to keep whit.
2 cups of cooked long grain rice for cold cooked diced potatoes.

Carrot and Ginger Salad
Submitted by: Barbiel
1 lb carrots, grated
3 scallions, green and white parts, thinly sliced
1-inch piece of fresh ginger, grated
6 tablespoon sesame or extra-virgin Olive oil
juice of 1 lime
salt and freshly ground pepper to taste
Combine all ingredients in a serving bowl and stir to thoroughly combine. Serve chilled or at room temperature. Makes 4 - 6 servings.

Spinach Salad
Submitted by: Roze
2 1-pound bags spinach
1 can water chestnuts, drained
4-6 hard boiled eggs, sliced
1 pound bacon, fried and broken into pieces
(or add bacon bits to taste)
1 medium onion, diced
1 teaspoon of salt
1/4 cup vinegar
1 cup oil
1/3 cup ketchup
1 teaspoon worstershire sauce
1 cup sugar or 12 packets sugar substitute
1 cup roasted slivered almonds
1/4 cup roasted slivered sesame seeds
Mix ketchup, worstershire sauce, sugar, vinegar, oil, and salt together to make the dressing. Empty bags of spinach into a large salad bowl and add hard boiled eggs, water chestnuts, onion, bacon pieces or bacon bits, roasted slivered almonds, and roasted slivered seeasame seeds. Combine the salad mixture and dressing together.

To submit your favorite recipes to be included in the Garden of Friendship Recipe Book, please email them to Barbiel
Background graphics made especially for the Recipes Committee of the Garden of Friendship by Valatine