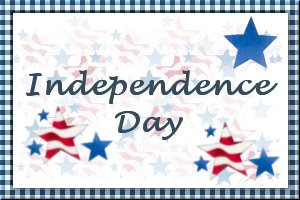 KFC Cole Slaw
Submitted by: Betty G.
8 cups very finely chopped cabbage
1/4 cup shredded carrot
1/2 cup granulated sugar
1/2 teaspoon salt
1/8 teaspoon pepper
1/4 cup milk
1/2 cup mayonnaise
1/4 cup buttermilk
1 1/2 tablespoons vinegar
2 1/2 tablespoons lemon juice
Be sure the cabbage and carrots are chopped into very fine pieces. Combine the sugar, salt, pepper, milk, mayonnaise, buttermilk, vinegar and lemon juice and beat until smooth. Add the cabbage and carrots and mix well. Cover and refrigerate at least 2 hours before serving. Serves 8.

Basil Chicken Salad
Submitted by: Cricket
1 cup leftover grilled chicken breast, diced
1 cup cooked rice
1/2 cup red grapes, halved
1/2 cup mayonnaise, light or regular
1/4 cup fresh basil, chopped
2 tablespoons chopped sweet onion
1/4 teaspoon black pepper
Combine all ingredients and chill thoroughly. Makes 4 servings.

Carrot Raisin Salad
Submitted by: Ginadapooh
2 bags shredded carrot (10-ounce)
1 cup raisins
2 tablespoons poppy seeds
1 lemon, juiced
2 oranges, juiced
1/2 cup light brown sugar
salt and pepper to taste
Combine all ingredients well, using your fingers to toss and coat the carrots thoroughly. Transfer to a travel container or serving dish. As the salad sits, the raisins will plump a bit and carrots will take on citrus taste. Serves 4.

To submit your favorite recipes to be included in the Garden of Friendship Recipe Book, please email them to Barbiel
Background graphics made especially for the Recipes Committee of the Garden of Friendship by Valatine