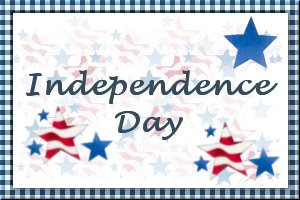 Layered Ham and Macaroni Salad
Submitted by: Barbiel
1 1/2 - 2 cups cooked, diced ham
1 cup shell macaroni, cooked and cooled
4 cups shredded lettuce
1 small red onion
3 eggs
1 cup shredded Swiss cheese
Layer salad ingredients and let stand overnight in refrigerator. Mix dressing ingredients (below) and let stand overnight in refrigerator. Mix both together right before serving. Serves 4.
Dressing:
1 1/2 cups mayonnaise
1 1/2 teaspoons dill weed
1/2 teaspoon salt

Tuna Salad
Submitted by: Barbiel
4 cups mixed fresh greens
1/4 pound fresh green beans
12 ounces tuna (the new packets are nice)
2 tablespoons capers (optional)
1 can (15 ounces) white beans, any type
1 large tomato, chopped
12 ripe Greek olives
snipped fresh chives
1/4 cup Italian dressing (your preference)
salt and pepper to taste
Cook the green beans in lightly salted water about 5 minutes or until just tender, drain. Rinse with very cold water and drain again. Place the greens on a platter with the beans in the center. Rinse and drain the beans, then arrange with the, tuna, and olives around those. Top with the capers and chives. Serve with the dressing. Serves 4-6.
Note: This salad often doesn't have greens but I really like it this way. One can leave off the beans, if desired.

Grapes and Greens Salad
Submitted by: Barbiel
1 cup seedless red or green grapes
2 teaspoons Olive oil
1 tablespoon wine vinegar
1 tablespoon lemon juice
2 tablespoons water
1 shallot, chopped
2 teaspoons prepared mustard
1/4 teaspoon crushed dried tarragon
4 cups torn mixed salad greens
2 tablespoons walnut or pecan pieces
croutons or toasted crusty bread
salt and pepper to taste
Rinse grapes, remove any stems and set aside. Whisk together the oil, vinegar, lemon juice, water, onion, tarragon and pepper until well blended. Combine the greens, grapes and nuts in a salad bowl. Serve with dressing and croutons or toasted/broiled bread. Serves 4.
Notes: You can add Parmesan cheese, or use another herb such as oregano or basil.

To submit your favorite recipes to be included in the Garden of Friendship Recipe Book, please email them to Barbiel
Background graphics made especially for the Recipes Committee of the Garden of Friendship by Valatine