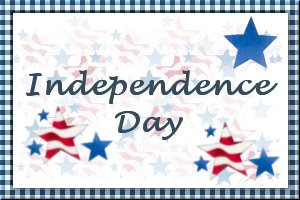 Skewered Cantaloupe
Submitted by: CajunSue
1 cantaloupe
1/4 cup butter
1/2 cup honey
1/3 cup chopped fresh mint leaves
Preheat grill for medium heat. Thread the cantaloupe chunks onto 4 skewers. In a small saucepan, heat butter or margarine with honey until melted. Stir in mint. Brush cantaloupe with honey mixture. Lightly oil grate. Place skewers on heated grill. Cook for 4 to 6 minutes, turning to cook all sides. Serve with remaining sauce on the side. Serves 4-6.

Bacon-Glazed Grilled Onions
Submitted by: CajunSue
2 large sweet onions, cut in wedges
8 thick hickory-smoked bacon slices, cut in half
2 tablespoons light brown sugar
2 tablespoons balsamic vinegar
1 tablespoon molasses
Wrap onion wedges with bacon; secure with long wooden picks. Place in a large shallow dish. Combine sugar, vinegar, and molasses; drizzle over onion wedges. Cover and chill 1 hour. Remove onion wedges from marinade, reserving marinade. Grill, covered with grill lid, over medium-high heat (350°F to 400°F) 20 minutes or until onion wedges are crisp-tender, turning and basting occasionally with reserved marinade. Serves 4.

Mushroom-Almond Rice
Submitted by: LadyLynda
1 cup wild rice, uncooked
2 cups chicken broth
2/3 cup fresh mushrooms, sliced
1/4 cup sliced almonds
1 tablespoon butter
salt and pepper to taste (optional)
Combine all ingredients in a saucepan and simmer covered over medium heat until all liquid is absorbed by the rice, usually about 25 - 30 minutes. Makes 4 servings.

To submit your favorite recipes to be included in the Garden of Friendship Recipe Book, please email them to Barbiel
Background graphics made especially for the Recipes Committee of the Garden of Friendship by Valatine