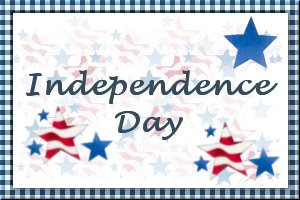 Deviled Eggs
Submitted by: Ginadapooh
12 large egg
1/3 cup plain nonfat yogurt
3 tablespoons low-fat mayonnaise
1 tablespoon Dijon mustard
1 teaspoon hot pepper sauce
1/8 teaspoon salt
1/8 teaspoon paprika
1/8 teaspoon black pepper
Place the eggs in a large saucepan. Cover with water to 1 inch above eggs; bring just to a boil. Remove from heat; cover and let stand 15 minutes. Drain and rinse with cold running water until cool. slice eggs in half lengthwise, and remove yolks. Discard 3 yolks. Combine yogurt and next 4 ingredients in a medium bowl. Add remaining yolks, beat with a mixer at high speed until smooth. Spoon about 1 tabelspoon yolk mixture into each eggwhite half. Cover and chill 1 hour. Sprinkle with paprika and black pepper. Garnish with green onions, if desired. Serves 4-6.

Barbecued-Chicken Quesadillas
Submitted by: Ginadapooh
2 skinless boneless chicken breast
1/4 cup barbecue sauce (honey)
1/2 cup chopped tomato
1/4 cup chopped onion
2 tablespoons minced fresh cilantro
2 flour tortillas (8-inch)
1/4 cup Sharp cheddar cheese
Preheat oven to 400°F. Place a medium nonstick skillet coated with cooking spray over medium heat until hot. Add chicken, saute 6 minutes or each side. Remove from skillet, shred. add barbecue sauce; toss. Combine tomato, onion and minced cilantro in a small bowl. Spoon half of chicken mixture down the center of each tortilla. Top with tomato mixture, and sprinkle with cheese. Fold over, secure with a wooden pick. Place on a baking sheet. Bake at 400 for 4 minutes or until cheese melts. Garnish with cilantro sprigs if desired. Serves 4.
Note: This is also a great way to use up those barbequed chicken leftovers.

Cream Cheese Wraps
Submitted by: Cricket
1 lb ground beef
1 package taco seasoning
12-16 oz. cream cheese
8 oz salsa or taco sauce
flour tortillas

Brown ground beef and drain. Add seasoning mix according to directions on package. Soften cream cheese. In bowl, stir ground beef, cream cheese, and salsa/taco sauce until well mixed. Spread mixture thickly over flour tortilla. Roll it up. Repeat until all tortillas have been used or mixture runs out. Makes 4 servings.
Note: May be served whole or sliced into bite-size pieces and served with toothpicks.

To submit your favorite recipes to be included in the Garden of Friendship Recipe Book, please email them to Barbiel
Background graphics made especially for the Recipes Committee of the Garden of Friendship by Valatine