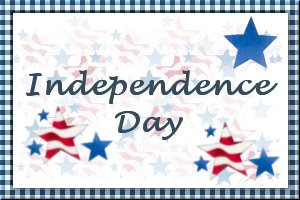 Spicy Southwestern-Style Mashed Potatoes
Submitted by: Cricket
4 large potatoes, peeled and large diced
2 tablespoons butter
3/4 cup milk
1 1/4 cups Pepper jack cheese, grated
2 tablespoons green onions, chopped
2 teaspoons cilantro, chopped
salt and pepper to taste
Boil the potatoes until soft. Add to the bowl of a mixer. Add the remaining ingredients. Start the mixer slowly. Increase the speed until the mixture is smooth. Makes 4 servings.

Mussels with Aquavit, Cream and Tarragon
Submitted by: KatjaGirl
2 pounds whole fresh mussels, cleaned
1 tablespoon butter
3 tablespoons finely chopped shallots
1 clove garlic, crushed
1 tablespoon fresh tarragon leaves
1 teaspoon chopped fresh thyme
2 teaspoons tarragon vinegar
1 teaspoon fennel seeds
1 tablespoon aquavit or brandy
1 ounce heavy cream
Place the mussels under running water. Remove any stringy bits hanging from the shells and throw out any mussels with cracked shells or with shells that do not close properly when they come in contact with the cold water. Heat the butter in a pot just large enough to hold the mussels. Sauté the shallots and garlic for 4 to 5 minutes on medium heat. Add half the tarragon, the thyme, vinegar, fennel seeds, aquavit, and mussels and cover the pot with a lid. Steam for 6 to 7 minutes on medium-high heat until the mussels have opened. Transfer the mussels (not the cooking juices) to a large serving bowl. Add the cream to the pot of cooking juices; cook on medium-high heat for 3 minutes until slightly reduced. Season with salt (should not be necessary) and maybe a little more garlic. Pour the cooking juices over the mussels, sprinkle with the rest of the tarragon leaves, and serve. Yield: serves 2 as a main course.

Cold Melon Soup
Submitted by: Boomboom
450 g peeled green melon, deseeded, cut into 1" pieces
3 tablespoons finely chopped mint leaves
3 tablespoons lime juice or to taste
2 tablespoons castor sugar or to taste
3 tablespoons lime juice or to taste
450 g orange melons peeled
(deseeded, cut into 1" pieces)
sugar, if needed
sprigs of mint for garnish
2 tablespoons finely chopped ham (optional)
In a blender, place the green melon along with finely chopped mint leaves, lime juice and sugar. Blend until smooth. Pour into a bowl and chill for 1 hour. Wash the blender and place the orange melon in it, besides the remaining lime juice and sugar, if needed. Puree until smooth, pour into another bowl and chill for 1 hour. To serve, pour at the same time both the soups from opposite sides into a shallow bowl, ensuring that they do not mix. Sprinkle with chopped ham and garnish with sprig of mint. Serve as a starter. Serves 4.

To submit your favorite recipes to be included in the Garden of Friendship Recipe Book, please email them to Barbiel
Background graphics made especially for the Recipes Committee of the Garden of Friendship by Valatine