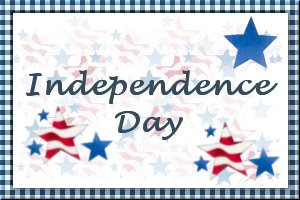 Poor Boys
Submitted by: Barbiel
2 tablespoons butter
4 hot dogs, cut into 1/2" slices
1 onion, chopped
1 green or red bell pepper, chopped
1 tablespoon flour
1 loaf of French bread, cut in half, lengthwise
1 teaspoon seasonsed salt
2-1/2 cups washed and drained sauerkraut
1-1/2 cups grated American cheese, Cheddar
or Pepperjack cheese or a combination of both
Melt the butter in a pan. Add the hot dogs, onions, and green pepper. Over medium heat, cook for about 10-12 mins. stirring occasionally. Add the flour and seasoned salt to the pan. Lower the heat to low and stir until everything is well blended. Continue stirring until mixture thickens. Add the sauerkraut and cheese to pan. Continue stirring over low heat until the cheese melts. Wrap foil around the French bread, leaving the top open. Remove the top half and spoon your mixture onto the bottom portion of the French bread. Bake in oven 350°F for 20-25 minutes. Remove and place top half of bread over mixture. Cut into serving pieces and serve. Makes 4 servings.

Tuna Devil Eggs
Submitted by: Wolfmama
1 1/2 dozen eggs, hard boiled
1 can tuna
salt and pepper to taste
3 tablespoons salad dressing
2 teaspoons mustard
chopped onion to taste
Boil eggs with a little salt. Cut eggs in half and take out the yolks. Mash yolks with a fork, adding salt, pepper, salad dressing, tuna, mustard and chopped onion. Fill egg whites with the mixture. Makes 18 servings.

Sweet Onion Pies
Submitted by: SueW
3 tablespoons unsalted butter
4 1/2 pounds sweet onions (Vidalia or Walla Walla)
2 large cloves garlic, chopped
6 large eggs
1/2 cup heavy cream
1/2 cup milk
1 teaspoon dried thyme
2 teaspoons kosher salt
1/2 teaspoon freshly ground pepper
2 (9-inch) deep-dish frozen pie shells
2 tablespoons coarse Dijon mustard
1/2 pound thickly sliced bacon, cooked crisp and crumbled
6 ounces grated Gruyère or Swiss cheese
Melt the butter in a large casserole over medium heat. Add the onions and garlic and cook, stirring occasionally, until the onions are very soft and golden, about 45 minutes. Let cool 30 minutes. Position a rack in the lower third of the oven and preheat to 350°F.In a large bowl, whisk together the eggs, cream, milk, thyme, salt, and pepper. Brush the bottoms of the pie shells with the mustard. Divide the onions between the pie shells and sprinkle with the bacon. Set the pie shells on a large baking sheet and fill with the egg mixture. Sprinkle evenly with the grated cheese. Bake in the lower third of the oven until set and golden, about 35 minutes. Let sit for 30 minutes before cutting into wedges. The pies can be covered and refrigerated for up to 5 days. Reheat in a moderate oven for 10 minutes or cut into wedges and warm on a plate in the microwave. Makes 2 pies or 8 side-dish servings.

To submit your favorite recipes to be included in the Garden of Friendship Recipe Book, please email them to Barbiel
Background graphics made especially for the Recipes Committee of the Garden of Friendship by Valatine