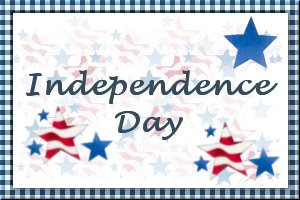 Chicken Nuggets
Submitted by: JoyC
4 skinless, boneless chicken breasts
2 cups corn oil
1 egg, beaten
1/3 cup water
1/3 cup all-purpose flour
1 1/2 tablespoons sesame seeds, toasted
1 1/2 teaspoons salt
pepper to taste
Rinse chicken with cold water and pat dry with paper towels. Cut into 1x1x1/2 inch pieces. Fill a deep fryer with corn oil, no more than 1/3 full. Heat to medium heat. Place egg and water in a small bowl and mix well. Add the flour, sesame seeds and salt, stirring until a smooth batter is formed. Dip chicken pieces in batter and drain off any excess. Add battered chicken, a few pieces at a time, to the hot oil. Season with pepper. Fry about 4 minutes or until golden brown and done (remove chicken from oil to test). Drain on paper towels. Makes 4 servings.

Cajun Oven Fries
Submitted by: Merribuck
4 medium thin-skinned white potatoes
3 to 4 tablespoons extra-virgin Olive oil
2 tablespoons cayenne pepper sauce
1 teaspoon ground thyme or poultry seasoning
1 teaspoon (1/3 handful) sweet paprika
1 teaspoon (1/3 handful) ground cumin
coarse salt and black pepper
Preheat oven to 450°F. Cut potatoes into wedges. In a large bowl, combine oil, hot sauce, thyme, paprika, and cumin. Toss potatoes in dressing and spread out in a single layer on a nonstick cookie sheet. Season wedges with salt and pepper and roast for 20 minutes, turning once. Serves 4.

Grilled Vegetables Platter
Submitted by: Merribuck
1 japanese eggplant (small, black, purple or white skinned), cut into 1/4-inch strips, lengthwise
1 small zucchini, cut into 1/4-inch slices, lengthwise
1 cubanelle (light green) Italian pepper, cut into strips, lengthwise
1 small red onion, sliced into thick rings
8 medium creminis (baby portobellos), trimmed
1/2 cup extra-virgin Olive oil, for brushing
coarse salt and black pepper
2 tablespoons chopped fresh thyme, 4 to 6 sprigs stripped and chopped (1/2 teaspoon - a sprinkle - of dried thyme or dried Italian Seasoning may be substituted)
Preheat grill or grill pan over moderate to high heat. Assemble cut veggies on a platter and as you place them on the grill, brush each side with a little oil. Season vegetables with salt and pepper. Cook until vegetables are just tender, 3 to 5 minutes on each side, depending on the vegetable. Arrange grilled vegetables on a platter and garnish with a generous sprinkle of chopped fresh thyme. Serves 4.

To submit your favorite recipes to be included in the Garden of Friendship Recipe Book, please email them to Barbiel
Background graphics made especially for the Recipes Committee of the Garden of Friendship by Valatine