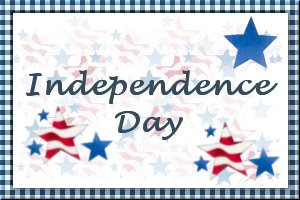 Oyster Rockefeller Soup
Submitted by: Vadi
1 gal. oysters, (pureed, without oyster liqueur)
48 oz. clam juice
1/2 bottle chicken base concentrate
3 cups white wine
6 qts heavy whipping cream
3 onions, diced
1 bunch celery, diced
1/2 gal. green onion, diced
2 boxes frozen chopped spinach, thawed
1/2 cup seafood seasoning
1 cup herbsaint
salt and pepper to taste
3 tablespoons Olive oil
Saute vegetables in Olive oil till translucent, add oyster liqueur and wine. Add remaining ingredients except herbsaint and green onions. Cook for 20 minutes. Add herbsaint and green onions. Remove from heat and cool. Yields: 3 gallons.
Jazzed Up:
Garnish with 2 poached oysters
Garnish with fried basil leaf
Serve in fresh bread bowl (approx. 4-5" round)
Garnish with diced green onions

American Fries
Submitted by: Shannon
1 1/2 lb unpeeled baking potatoes
1/2 teaspoon onion powder
1/2 teaspoon paprika
1/4 teaspoon salt
1/4 teaspoon garlic powder
1/4 teaspoon pepper
1 vegetable cooking spray
Cut potatoes into 1/4 inch thick slices; pat dry with paper towels. Combine onion powder, paprika, salt, garlic powder and pepper in a large zip-lock plastic bag. Add potatoes, shaking well to coat. Arrange potatoes in a single layer on a baking sheet coated with cooking spray. Bake at 425°F for 20 minutes.

4th of July Baked Beans
Submitted by: Shannon
1 large onion
1 large green pepper
1/4 teaspoon Ketchup
2 tablespoons honey
2 tablespoos brown sugar
1/4 teaspoon Worcestershire Sauce
dash Hot Sauce
1/8 lb chopped ham
1 can Campbell's pork and beans
In a large skillet, saute onion and green pepper in ketchup. Blend in honey, brown sugar, Worcestershire sauce, Hot Sauce and ham. Add the pork and beans. Cook on low heat, stirring occasionally, until liquid is absorbed.

To submit your favorite recipes to be included in the Garden of Friendship Recipe Book, please email them to Barbiel
Background graphics made especially for the Recipes Committee of the Garden of Friendship by Valatine